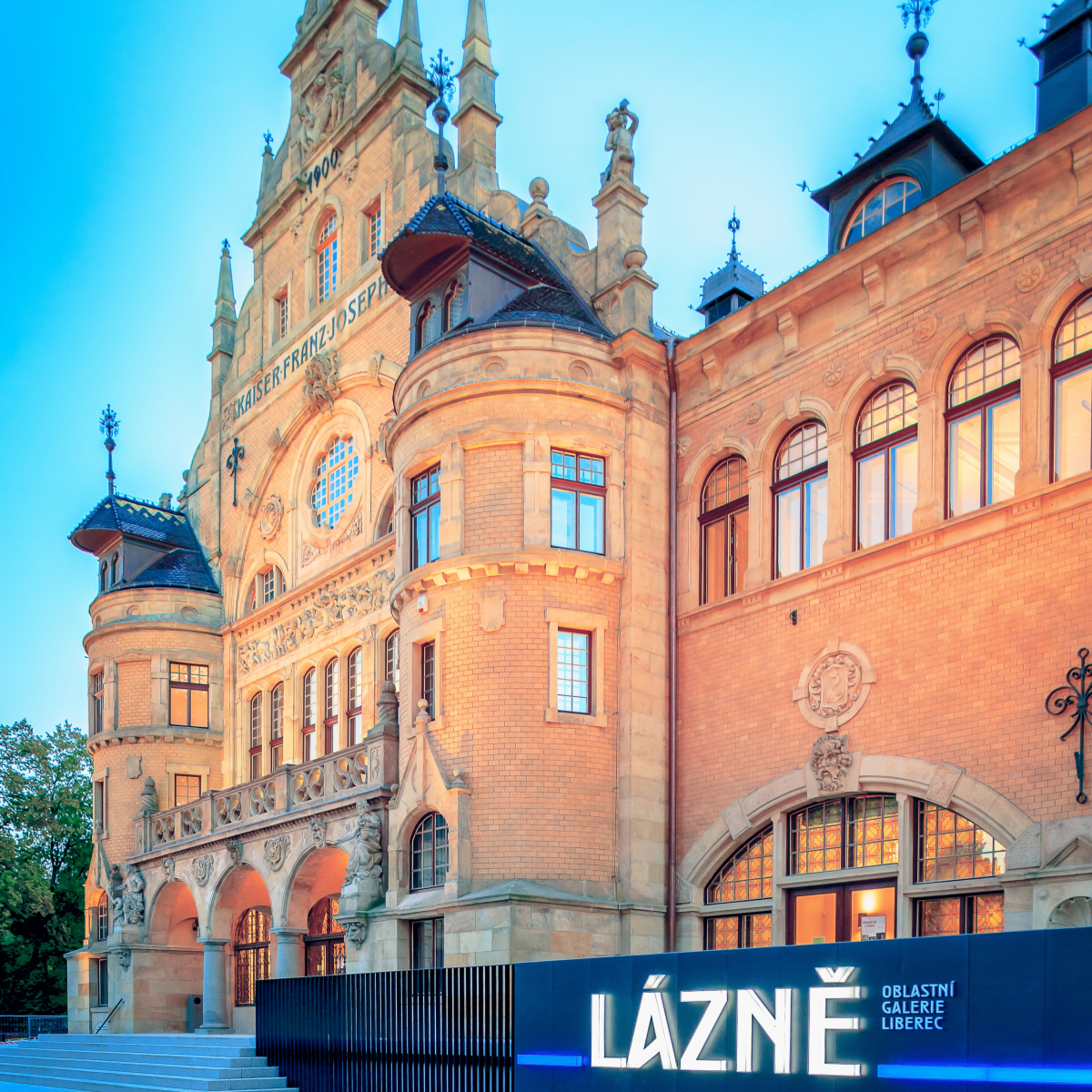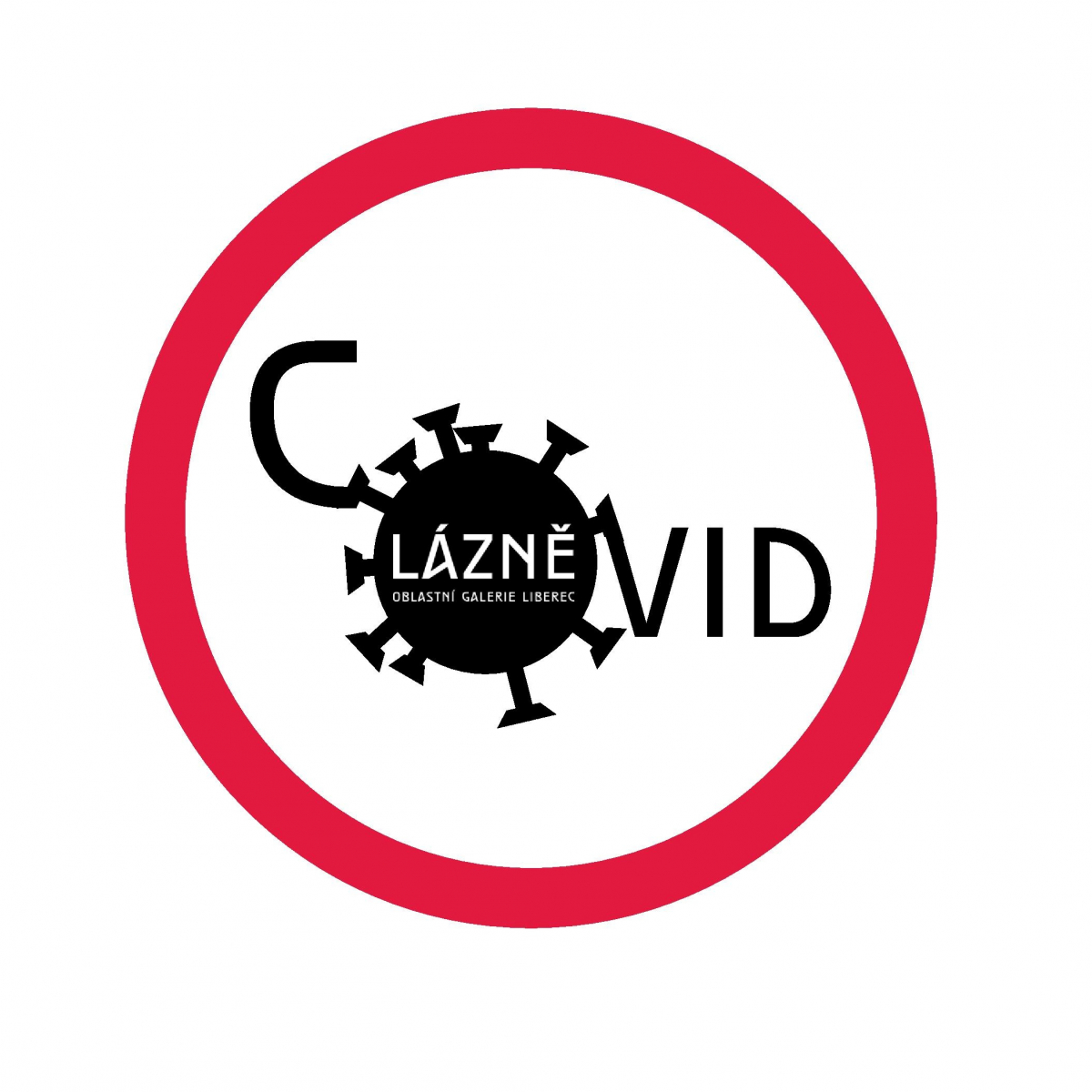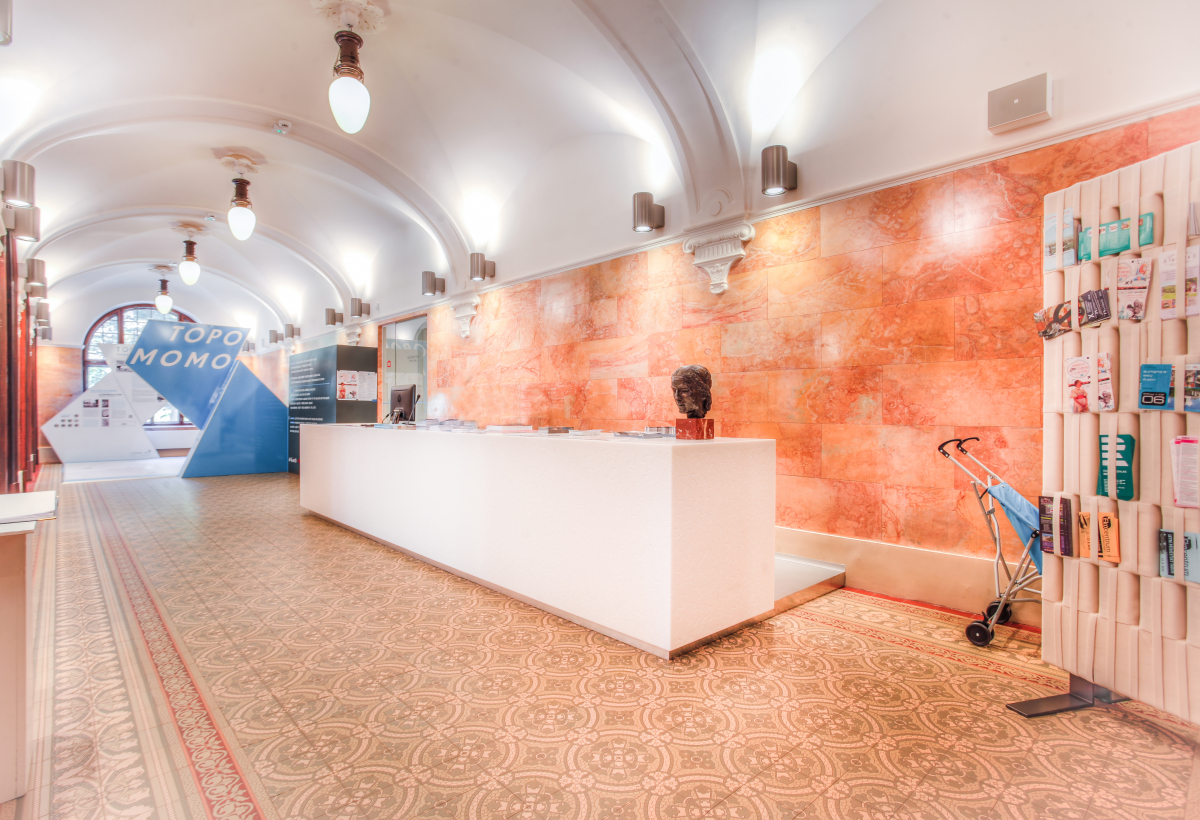 Visit us!
Current epidemic measures against the spread of Covid-19 in force in our gallery
The Liberec Regional Gallery is open to the public in accordance with the currently valid emergency measures of the Ministry of Health (Ref .: MZDR 14601/2021-34/MIN/KAN of 20 November 2021 and Ref .: MZDR 15757 / 2020-61 / MIN / KAN of 27 October 2021).
We ask visitors to observe the following measures:
Keep a distance of at least 1.5 meters from people who are not members of your household or are not your classmates from one school.
Have a respirator or similar nose and mouth protection with an effectiveness of at least 94 %, or another protective device, the use of which you can prove by a medical certificate, always wear the gallery. You will also receive a respirator at our box office.
Take hygienic measures – wash and disinfect hands regularly.
If you feel symptoms of the disease, postpone visiting the gallery.
Follow the organizational instructions of the gallery staff.
The number of participants in guided tours and leisure activities is limited to a maximum of 20 people. Book your participation by phone at +420 485 106 321 or by e-mail at oblgal@ogl.cz! It is not possible to enter the guided tour without prior reservation.
Visitors accompanying older than 12 years of age can participate in other accompanying programs (eg openings, concert etc.) under the following conditions:
do not show clinical signs of COVID-19 (eg fever, dry cough, fatigue, dyspnoea, muscle and joint pain, etc.) and at the same time
meet D-V conditions.
D-V conditions:
undergoing laboratory-confirmed covid-19 disease no more than 180 days before the day of the gallery visit,
covid-19 vaccination, with at least 14 days from the last vaccine dose (second for two-dose vaccines, first for single-dose vaccines).
In case children under the age of 18, persons with a contraindication to vaccination and persons between two doses of vaccination, an RT-PCR test up to 72 hours old can also be used to prove infectivity.
Visitors can use the smartphone application to prove infectivity.
The above conditions do not apply to guided tours and educational programs provided within the framework of education, which are attended only by children, pupils or students of one school and their pedagogical accompaniment.
In the case of participation of children under the age of 18 in leisure activities organized by our gallery, please provide information within the scope of identification of participants (name and surname) and their contact details (preferably telephone number) for the purposes of a possible epidemiological inquiry. This data will be kept for 30 days from the provision of the service.
Despite these measures, we believe that a visit to our gallery will please you and bring you extraordinary experiences.
Visit us!
How to get?
By car
You can park in the streets of Vítězná or U Obchodní komory. Parking in Vítězná Street is charged. We are warning visitors to the limited capacity of parking places around the gallery!
By tram
Go by the tram number 2 or 3 to the station "Muzeum-Galerie Lázně" (direction terminal station Lidové sady). The tram stop is just in front of the entrance of the gallery.