Despite the centuries
10. 11. 2023 – 25. 2. 2024
Venue Cabinet of Graphic Arts
Temporary Exhibition
Curator Michaela Kubišová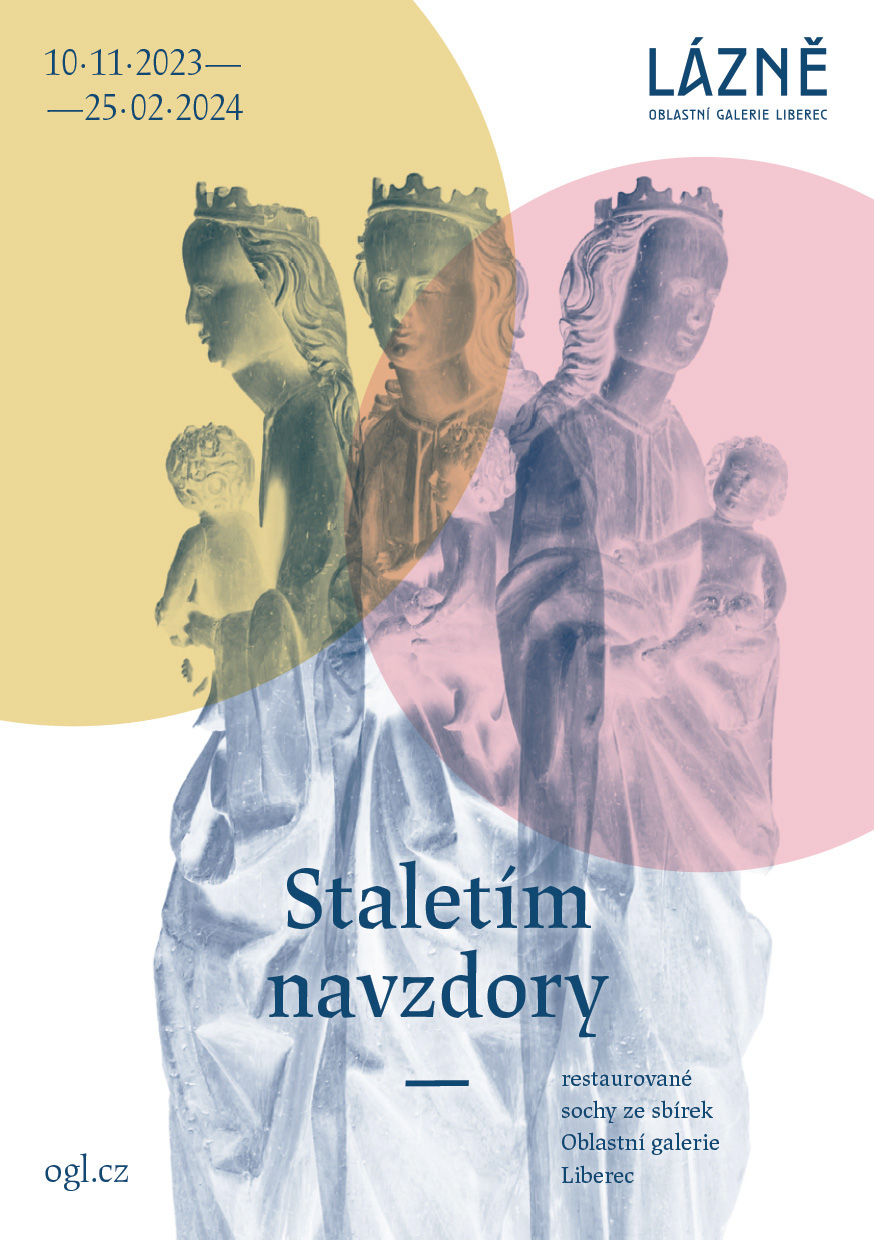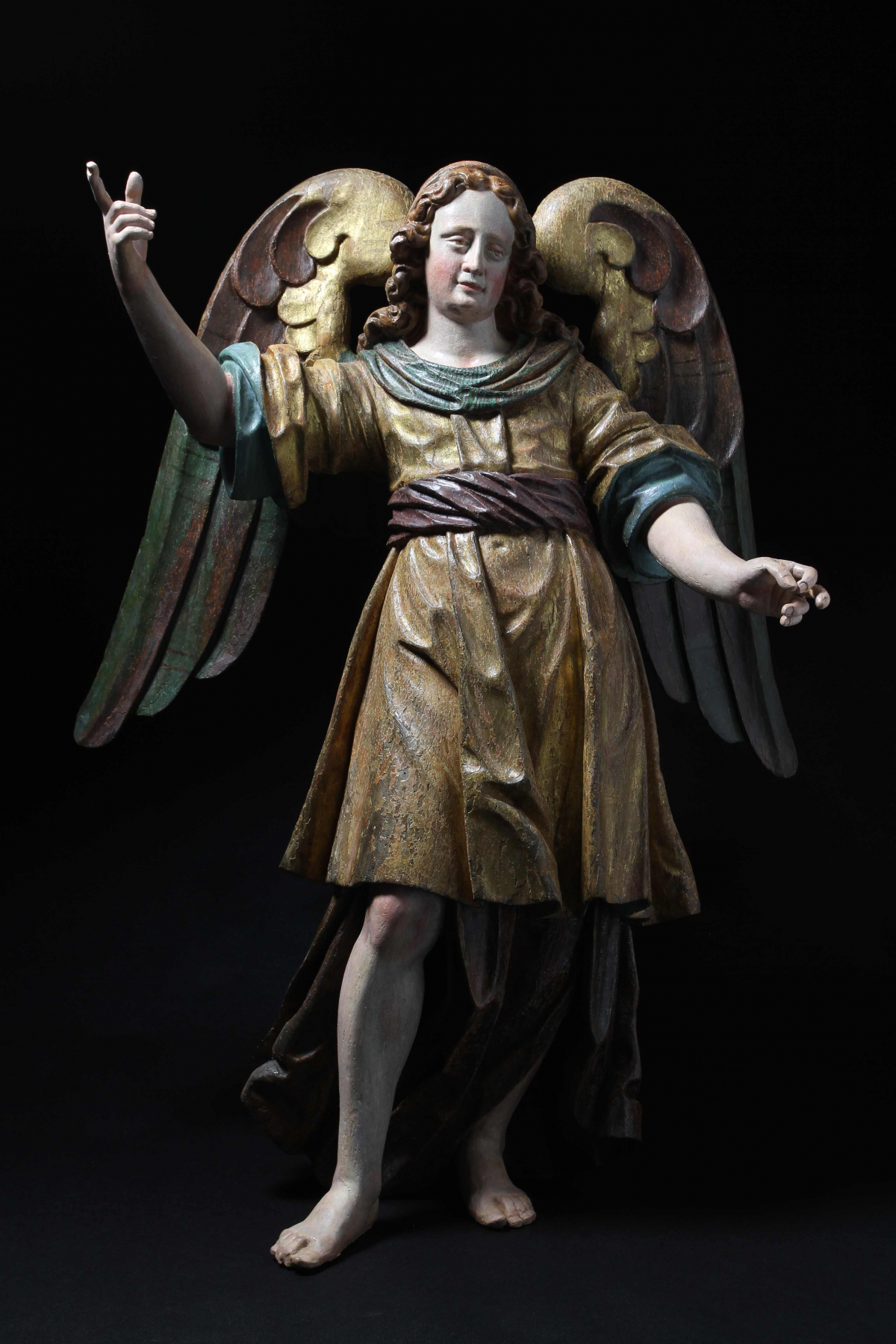 Unknown author, Angel, 17th century, sculpture, polychromed wood, h. 125, 5 cm, unmarked, Regional Gallery Liberec, restorer: Alena Krahulíková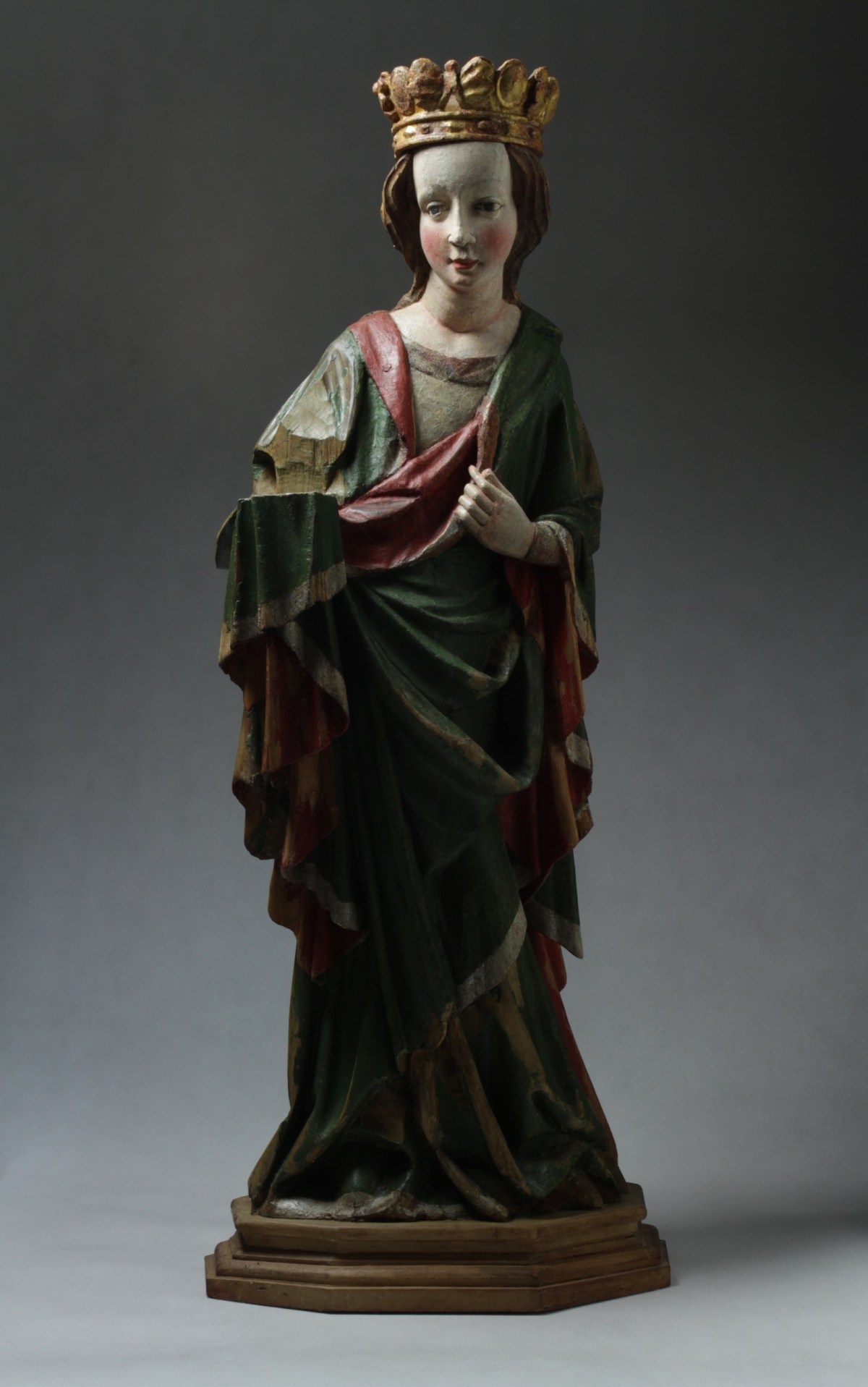 Unknown author, St. Barbara, 1430 -1450, sculpture, polychromed wood, h. 101 cm, unmarked, Regional Gallery Liberec, restoration by Marie Sklenářová, Tamara Beranová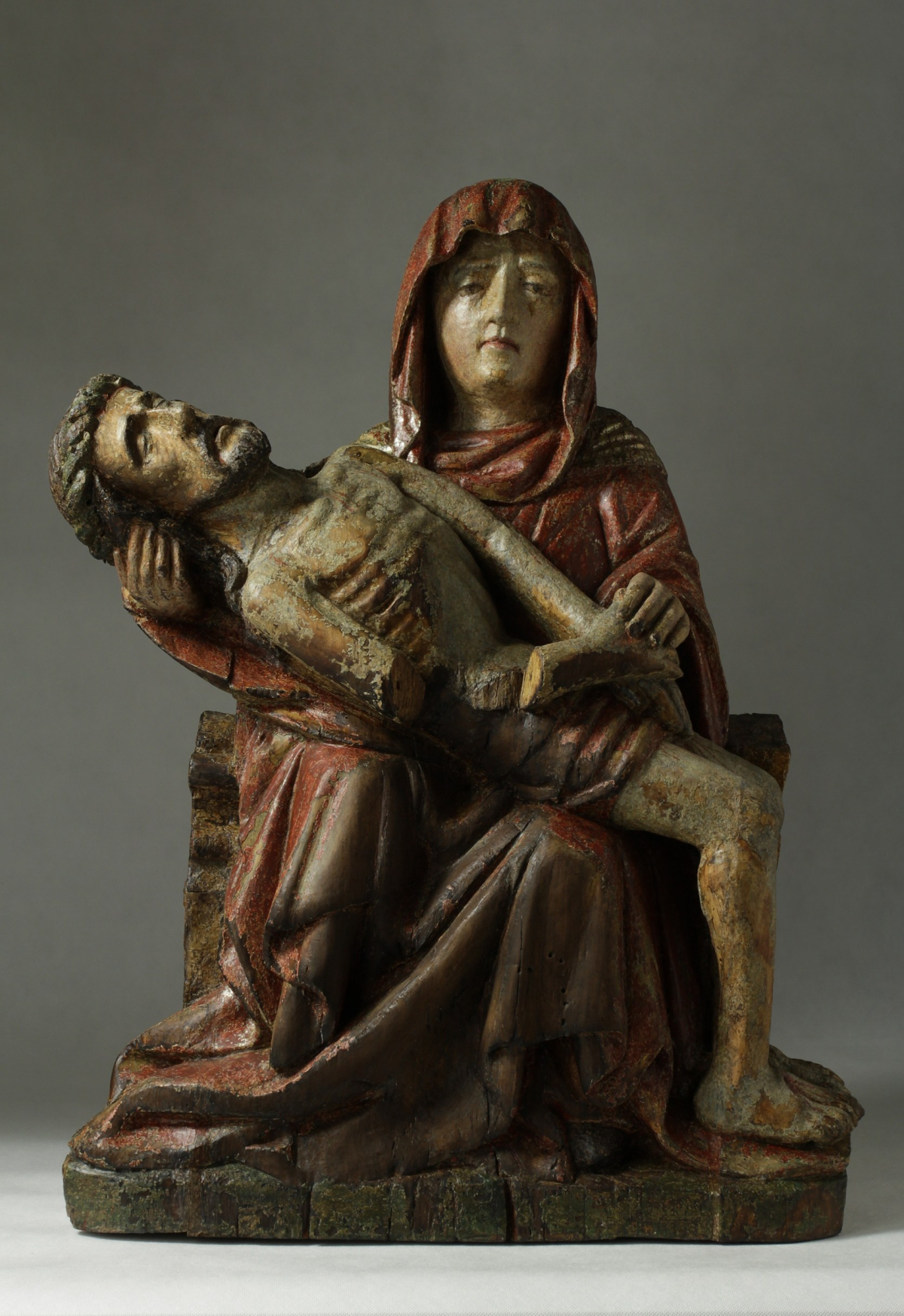 Unknown author, Pieta, col. 1500, sculpture, wood, h.78 cm, unmarked, Regional Gallery Liberec, restorer: Marie Sklenářová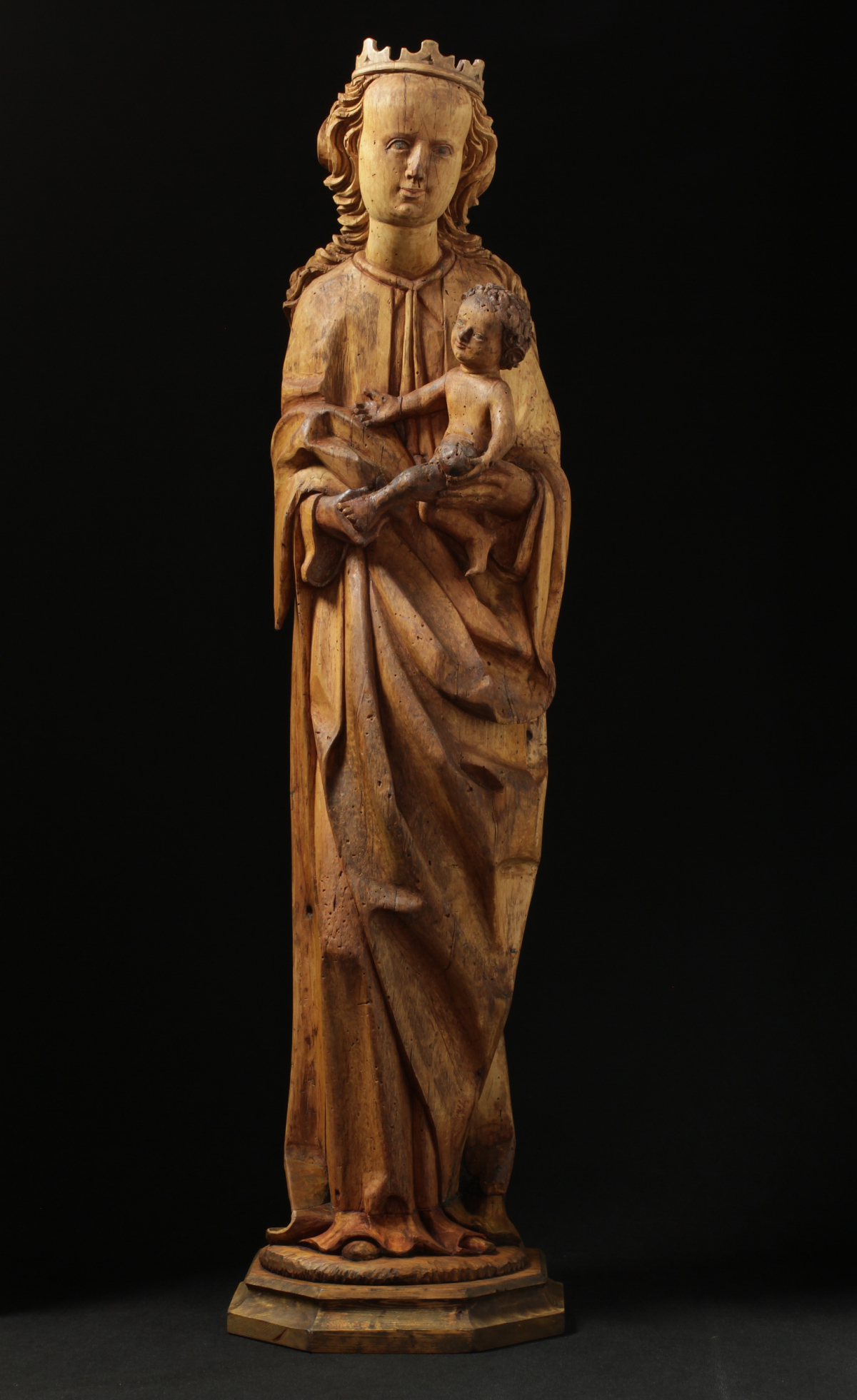 Unknown author, Madonna, 1480 -1500, sculpture, polychromed wood, h.103 cm, unmarked, Regional Gallery Liberec, restorer: Mgr. Mgr. Jakub Rafl
Caring for cultural heritage is one of the main missions of every gallery. Statues of saints are among the important cultural monuments that illustrate our rich religious and spiritual history. In the collections of the Liberec Regional Gallery there are several very valuable wooden statues from different historical periods, which prove not only Christian traditions, but also the skill and artistic qualities of the carvers of that time.
The exhibition will present the stories of these precious monuments as witnesses of their historical epoch and outline all the nooks and crannies of their care. You will be able to look under the hands of the restoration experts who have made it possible to see the saints today as they were at the time of their birth. The exhibition will also show that restoration cannot always be carried out in an identical way, and that it is necessary to respect each individual work and to approach it completely individually, so as to decide sensitively what form it can be restored to.
We have selected six works by unknown artists, mostly from the 15th century, as eloquent examples of restoration work. You can look forward to St. Barbara of Grabštejn, the Madonna and Child Jesus, a sculpture depicting Pieta, a relief of the Holy Trinity and a statue of St. John. The group of saints will be completed by a wooden polychrome statue of an angel from the 17th century, which is the latest restoration work in our collections.