Pasta Oner | The Gilded Age
2. 6. – 1. 10. 2023
Místo konání Swimming Pool
Temporary Exhibition
Curator Pavel Kubesa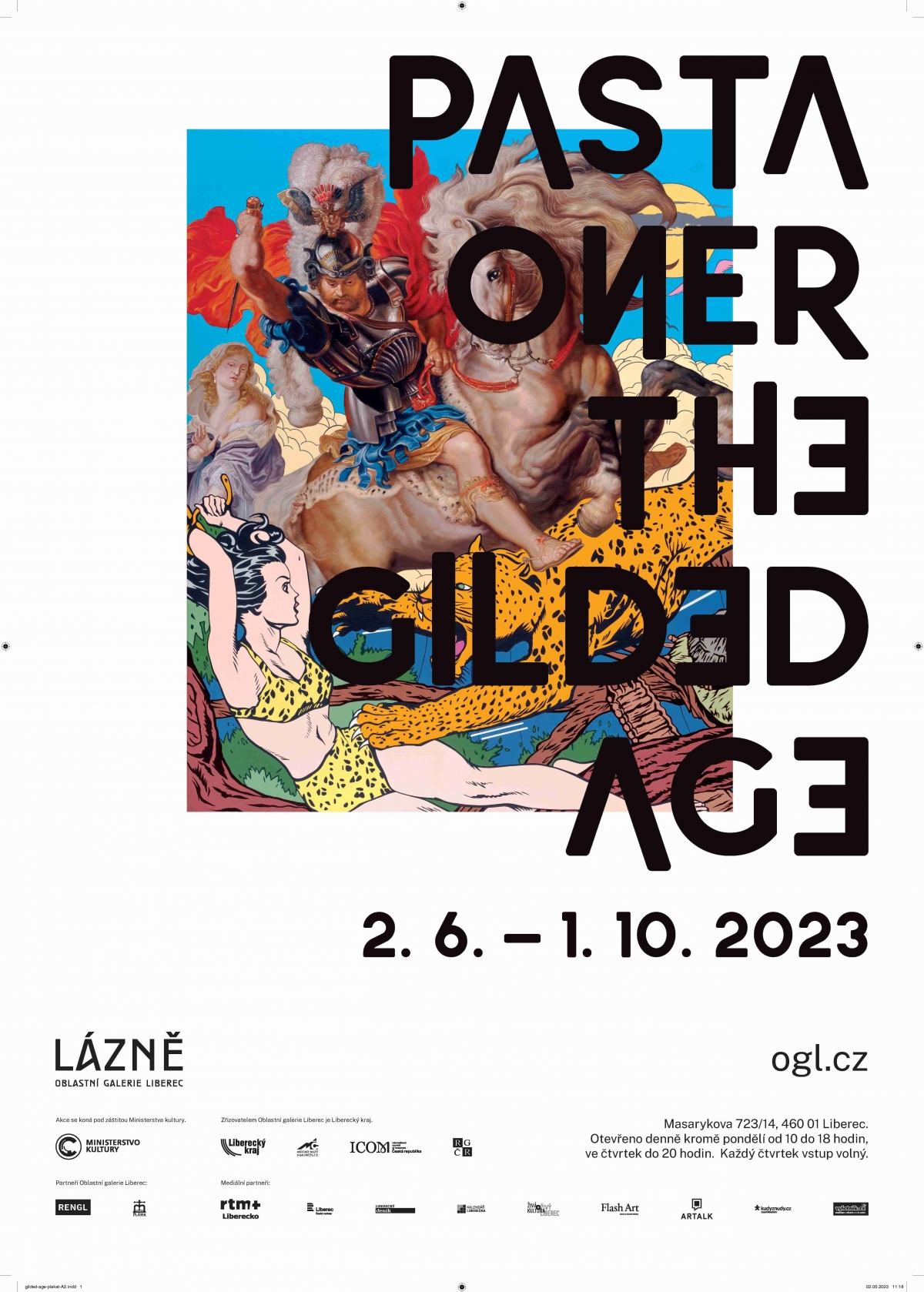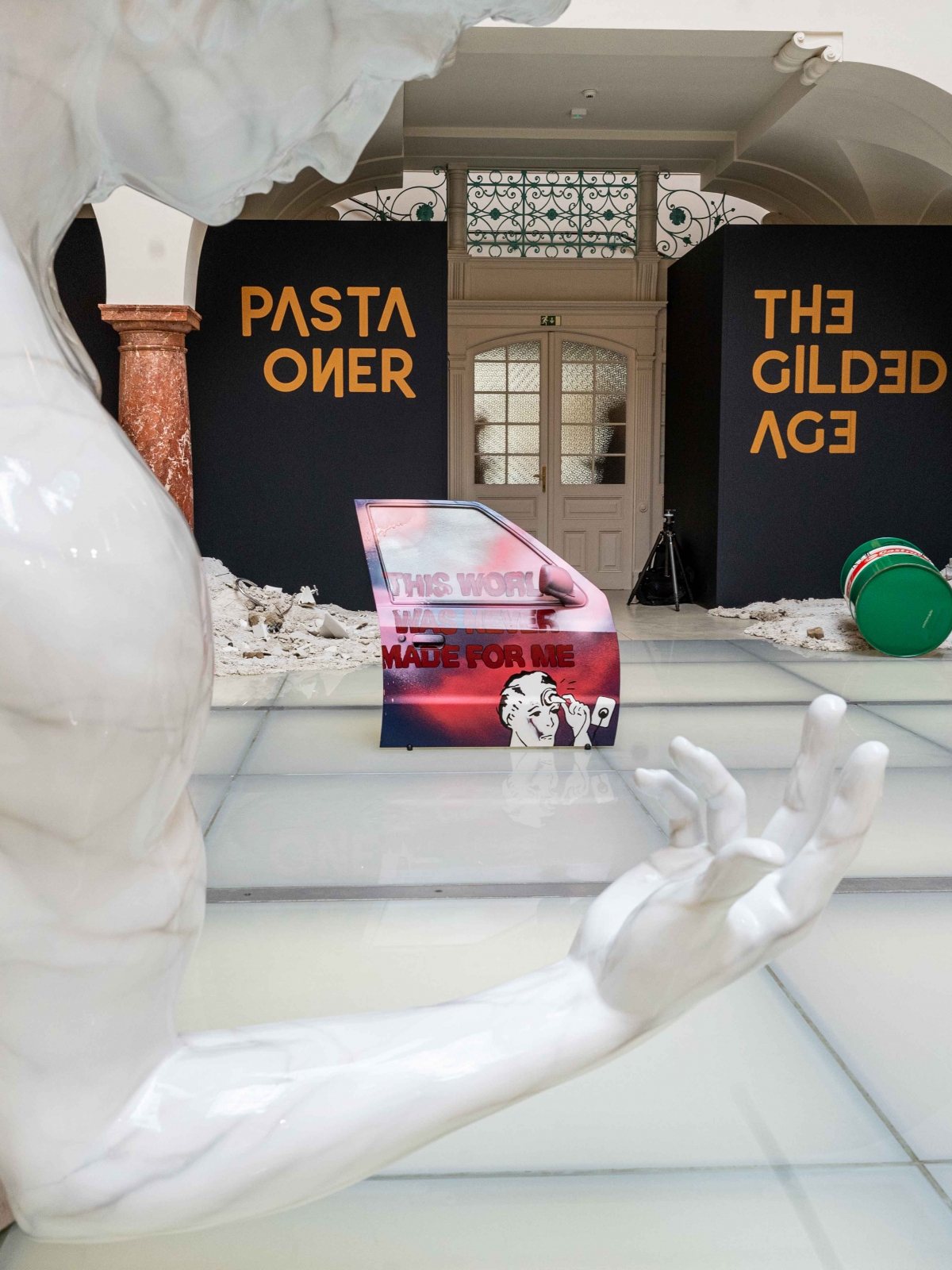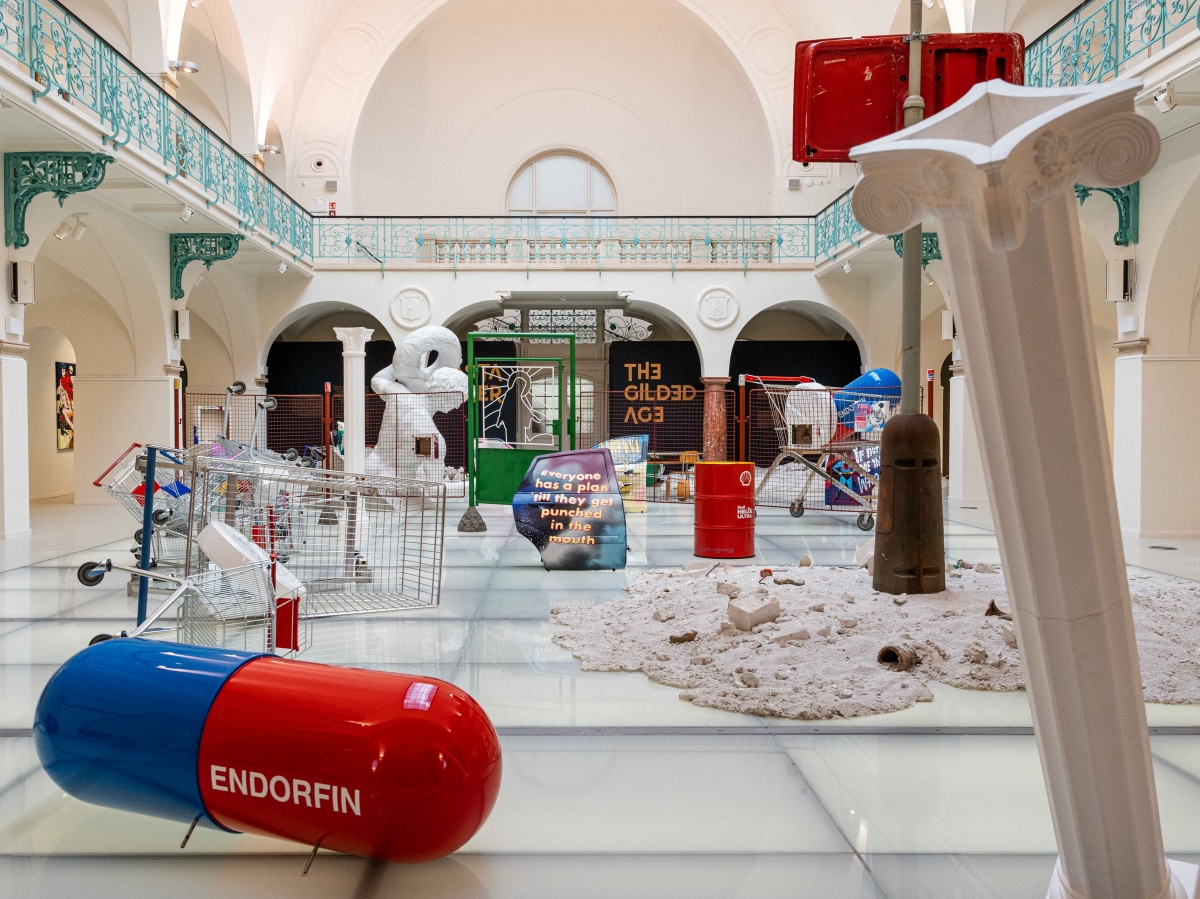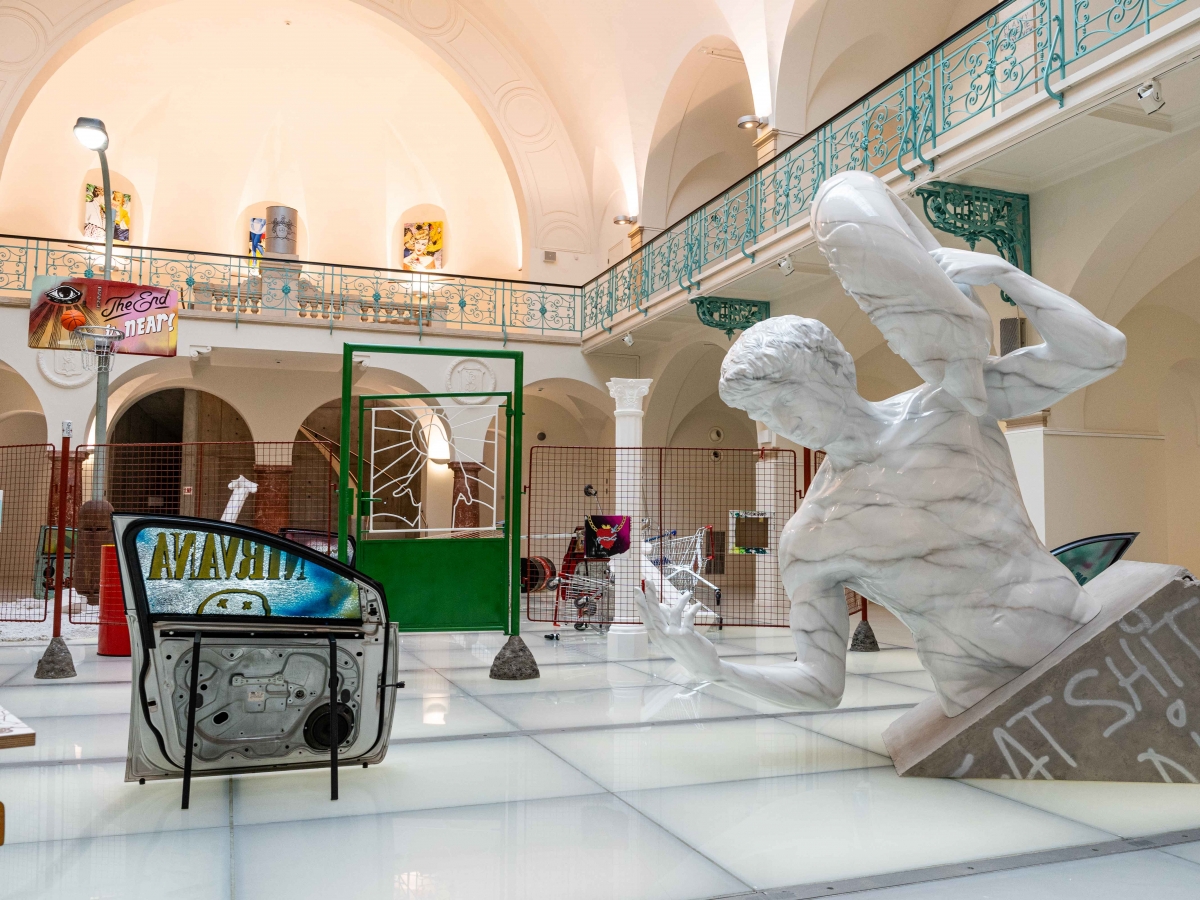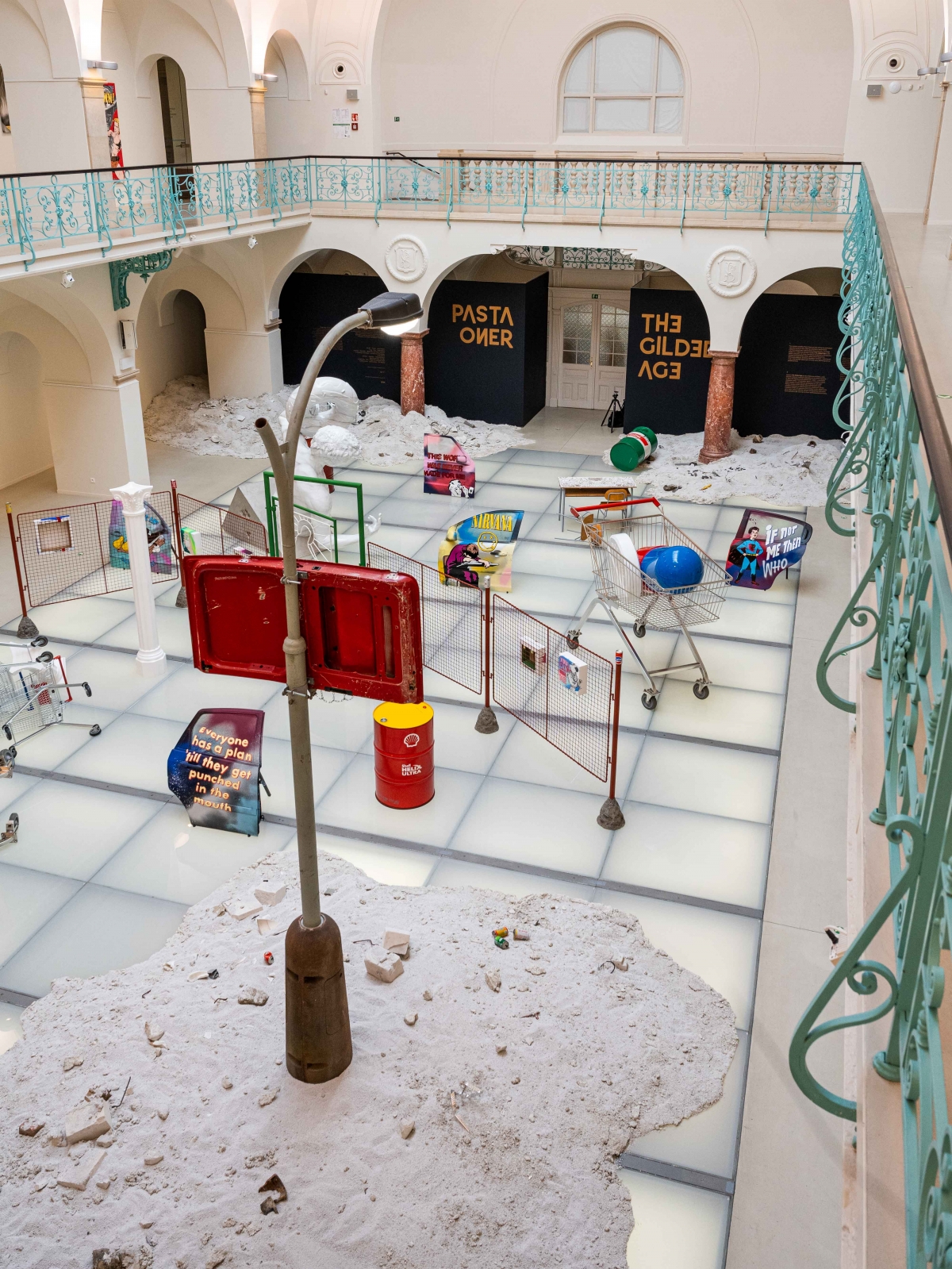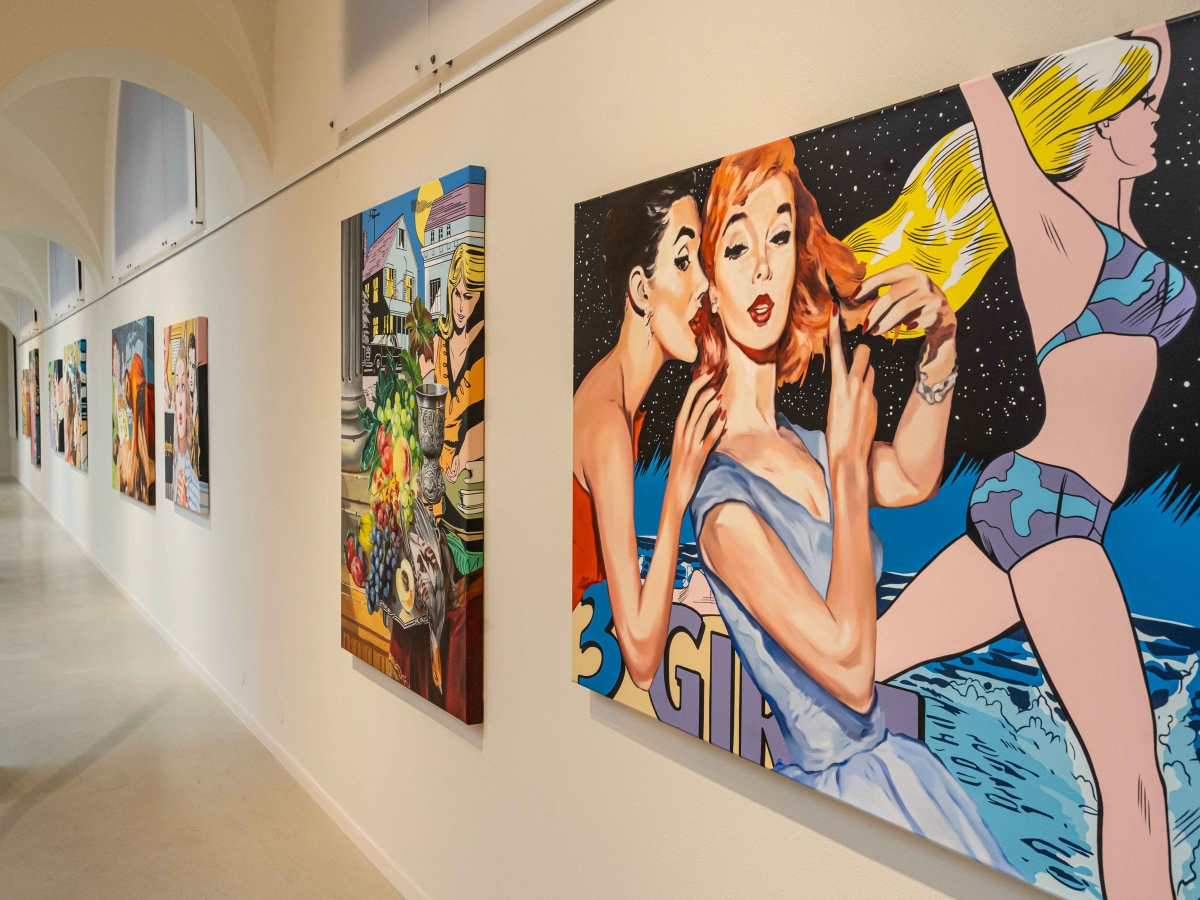 In the past more than ten years, Pasta Oner (*1979), a multi-media artist, author of characteristic acrylic and oil paintings, graphic sheets, mural plastic art, objects, sculptures and spatial installations has established himself firmly among the most conspicuous and expressive figures of contemporary Czech art. During his more than twenty-year long professional artistic career, he has exhibited in numerous leading artistic institutions (for example Alšova Jihočeská galerie, Danubiana, DSC Gallery, Dům umění v Opavě, Villa Pellé, Galerie Ludvíka Kuby, and many other locations) and in reputable exhibition halls, such as Mánes or Nová síň. His works are often included in some of the most representative private collections in the Czech Republic and abroad, where they are presented next to legends of Czech and international visual art of the 20th and 21st century. Pasta Oner's style is characteristic with its consistent visual poetry that works with a clearly defined range of expressive means, genre categories and expectations. In his artworks, his essentially pop art aesthetics is combined with post-modernist appropriations of iconic works of art and symbols of traditional history of art and culture from the Antic period to classical masters of Renaissance or Baroque painting. Through assemblage forms of storytelling, Pasta Oner's collected works reflect the current pop-cultural consumer society in the full scale of its semantic, value and symbolic layering, and do so with their peculiarly forgiving detached view.
In his exhibitions, the author pays attention to certain cultural phenomena, idols and icons, but also to actual artistic forms of the second half of the 20th century. These forms already went through all of their life cycles, expired or got recycled in a way or another in the western cultural milieu, however, they started to spread into our cultural space only with the fall of the Iron Curtain. At the same time, he never gives up the idea that in certain aspects of our culture, "we" as society have never really caught up with the fascinating West that we discovered in the 1990s and have praised ever since. Pasta's narratives are thus an authentic local testimony, a witness of the social territory of post-communistic Central European countries whose development is taking place on the backdrop of turbulent changes of global importance.
The Gilded Age exhibition represents the artist's need to pay tribute to an era that has already passed off despite our constant effort to achieve it - i.e. the Golden Age of the West of the second half of the 20th century. At the same time, it is an advocacy of an era that we live in, an era in which we may not have become fully aware of the fact that the feared apocalypse "has already happened". The body of the exhibition is formed by several closely interconnected series of mid- and large-format mural paintings and a collection of solitary spatial installations and two object series. The entire exhibition is framed by a scenographic intervention that sets the individual works of art into a post-apocalyptic landscape.
Apparent references to global environmental, climatic or capital crises are not the main message of Pasta's installations, though. The author is aware that these issues already have their legitimate and irreplaceable voice in public space. This is why he keeps on trying to find in the new global conditions of the "end of the world" a space for human existence that can remain varied, playful, and ambiguous and contradictory at the same time.