Jiří David | Dangerous Vases
10. 11. 2023 – 25. 2. 2024
Venue -1 Gallery
Temporary Exhibition
Curator Filip Suchomel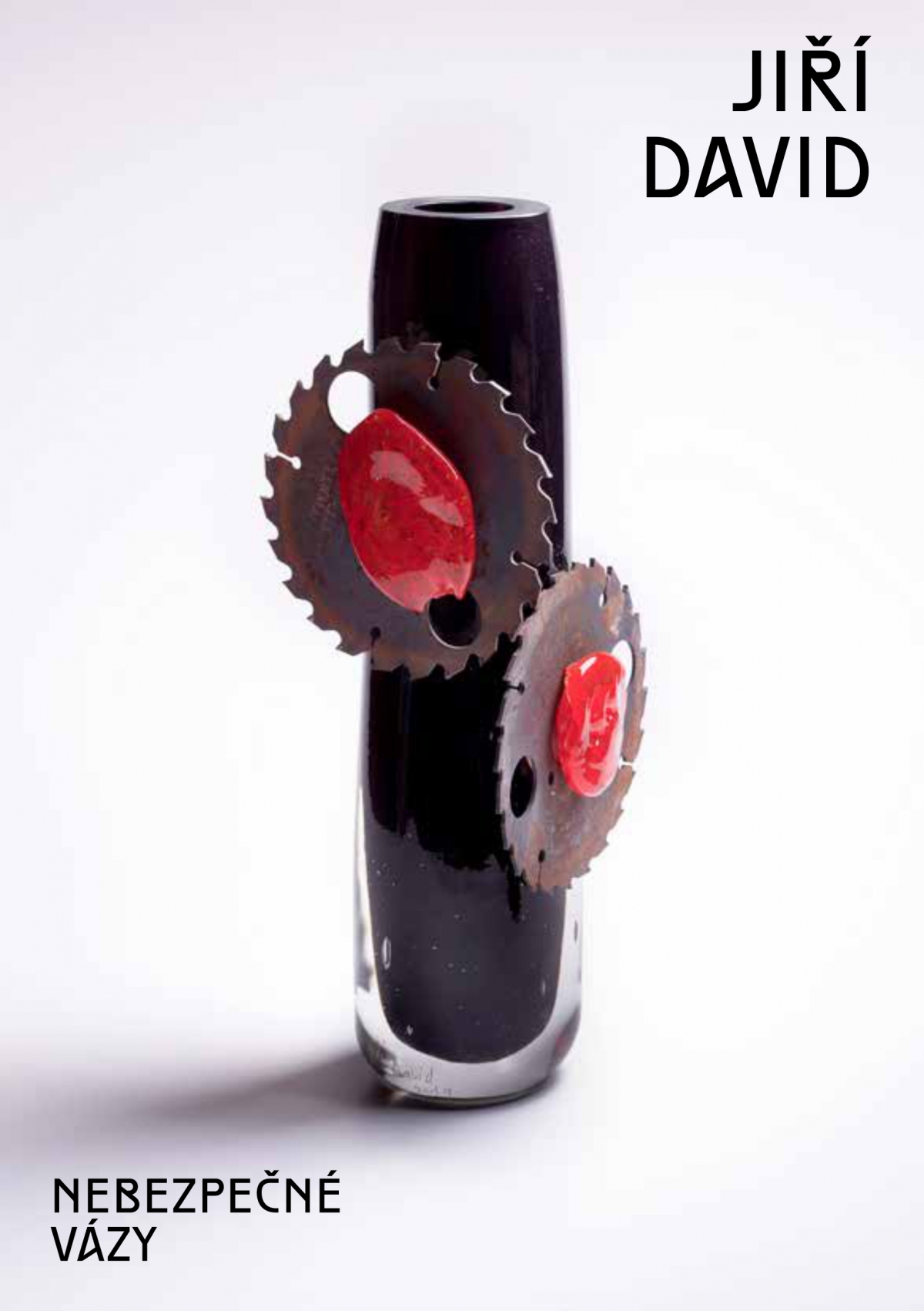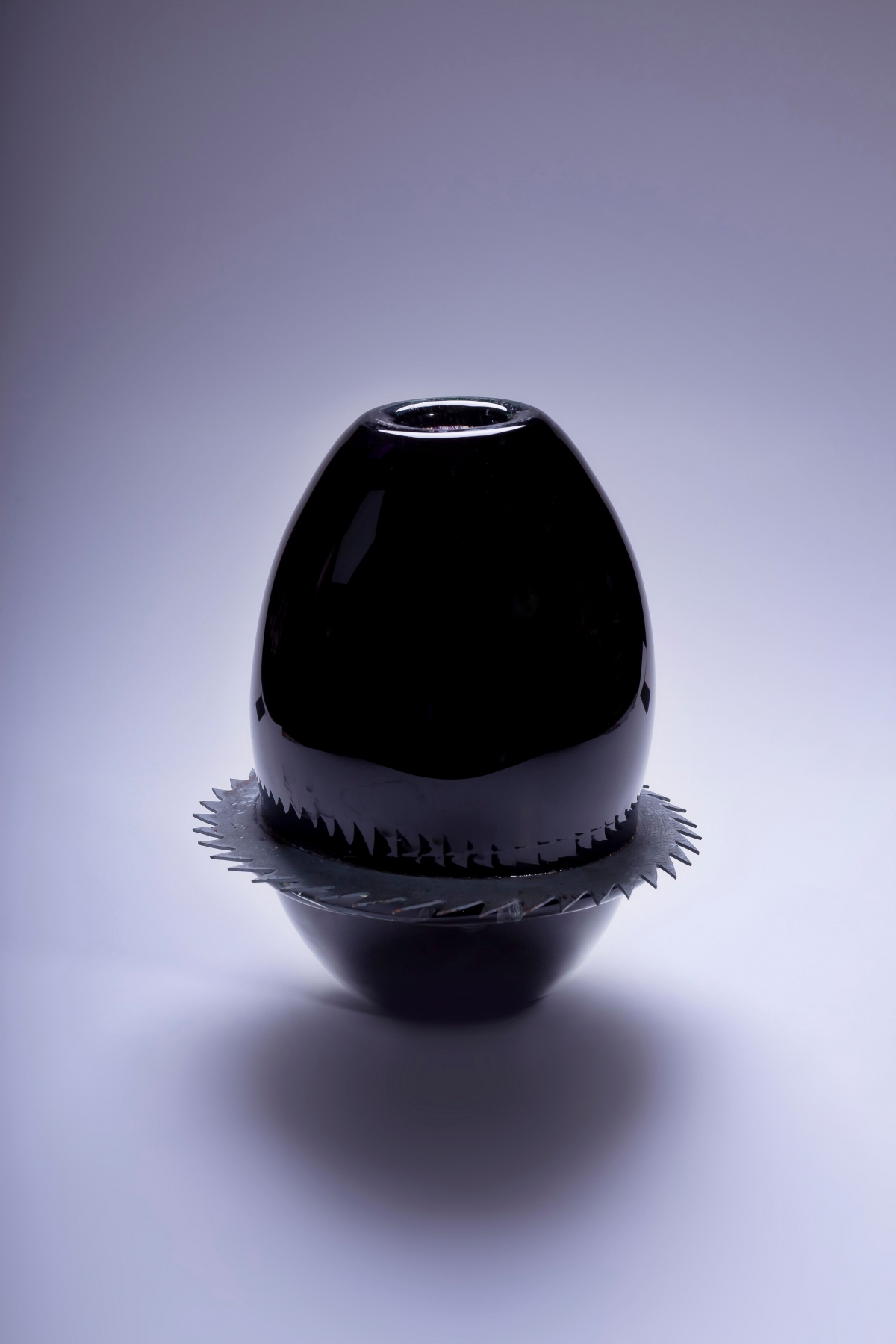 Bullet (2018; glass, steel), photo: Zdeněk Polách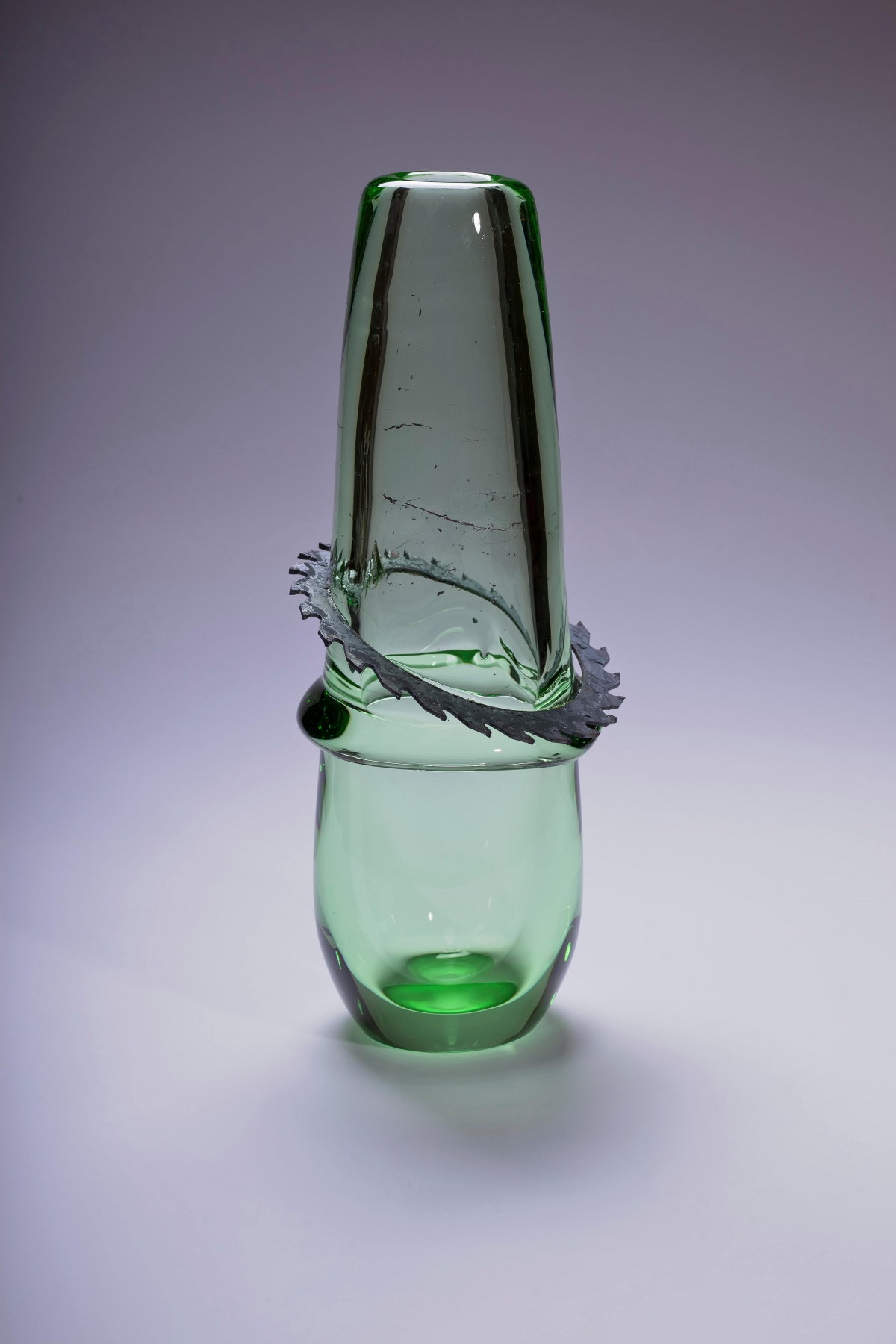 Dancer (2018; glass, steel), photo: Zdeněk Polách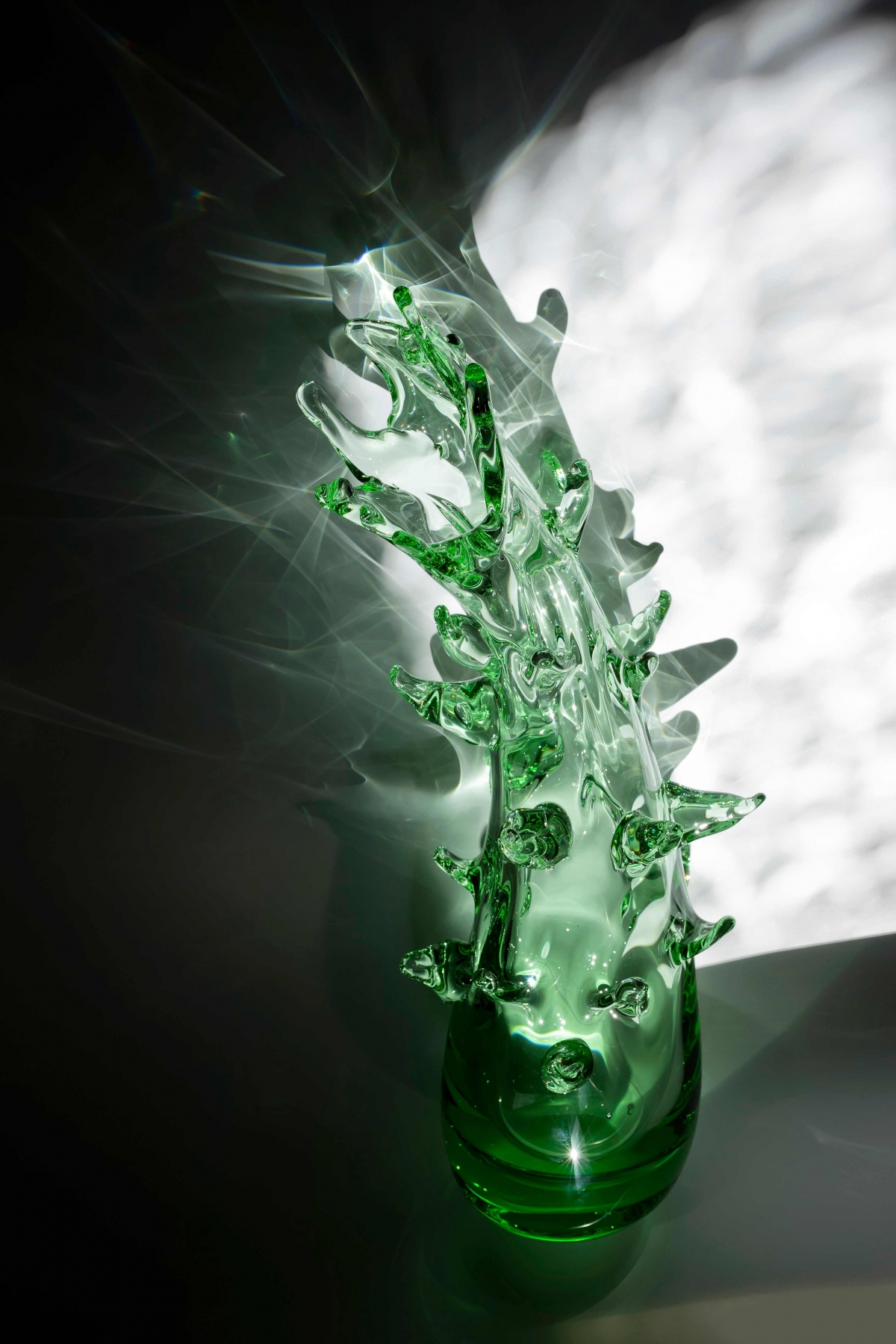 KukuMiss (2018; glass, steel), photo: Zdeněk Polách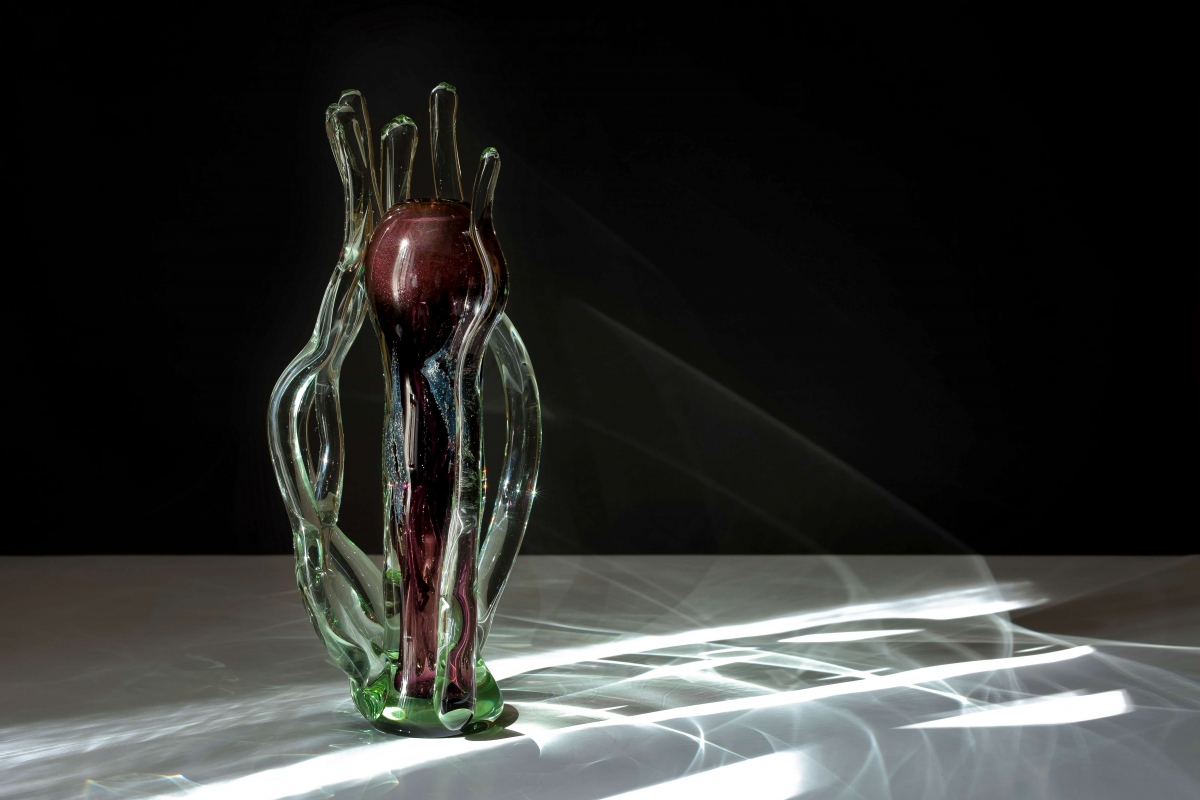 Penis s žiletkami (2018; sklo, ocel), foto: Zdeněk Polách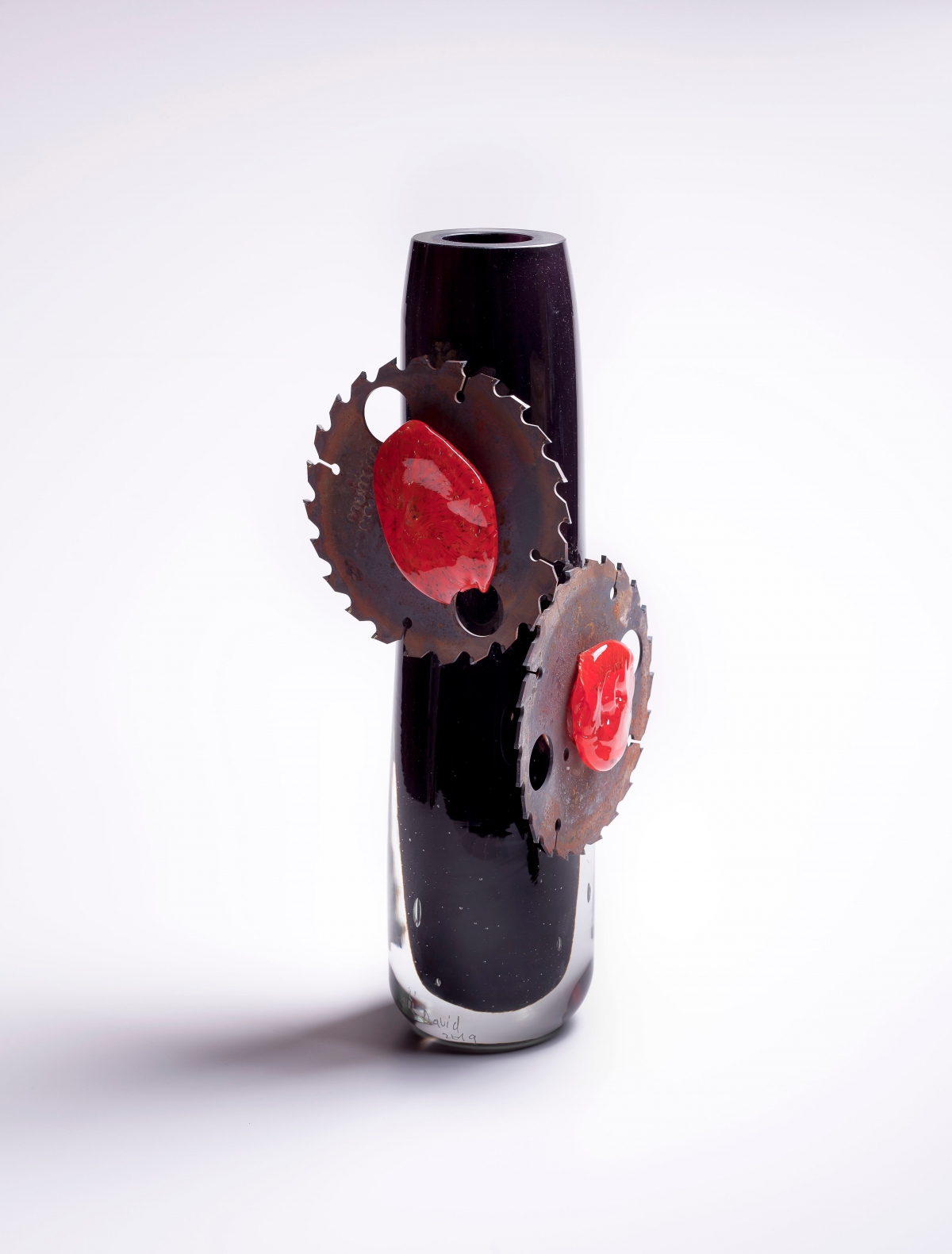 Brutality (2020; glass, steel), photo: Zdeněk Polách
White Lady (2018; glass), photo: Zdeněk Polách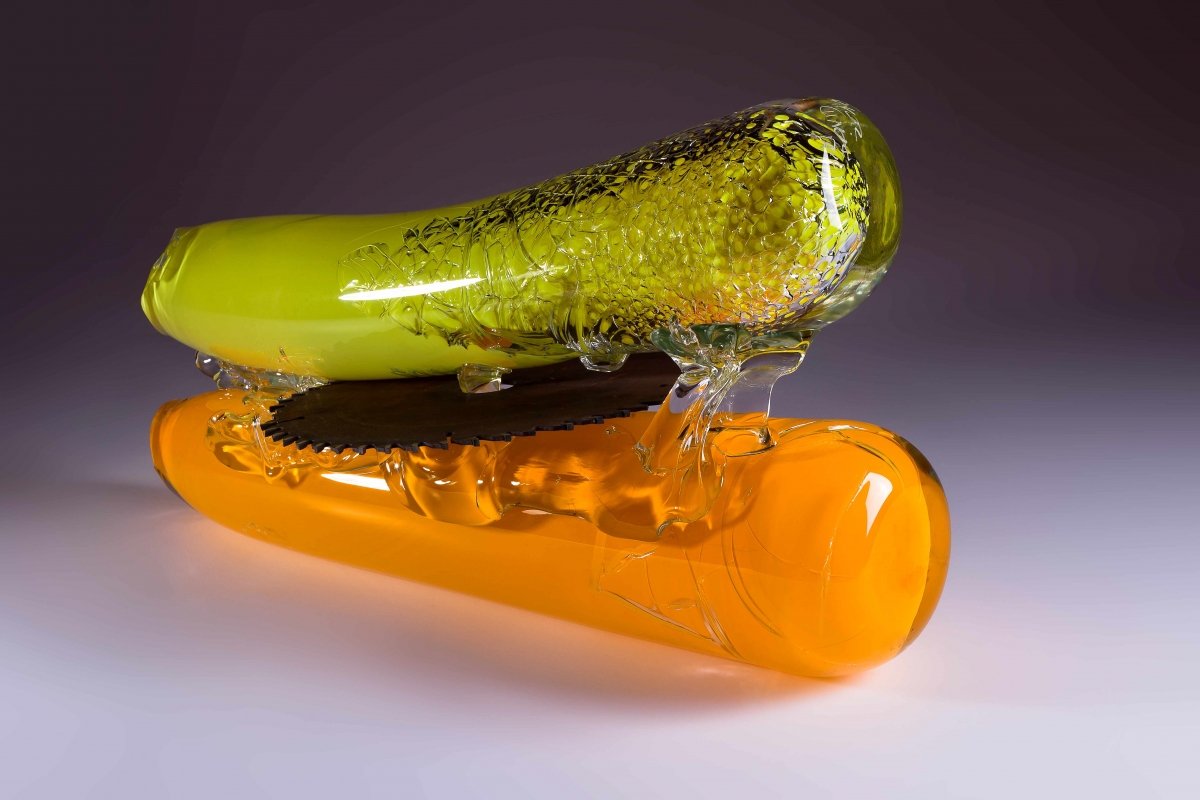 Lovers (2020; glass, steel), photo: Zdeněk Polách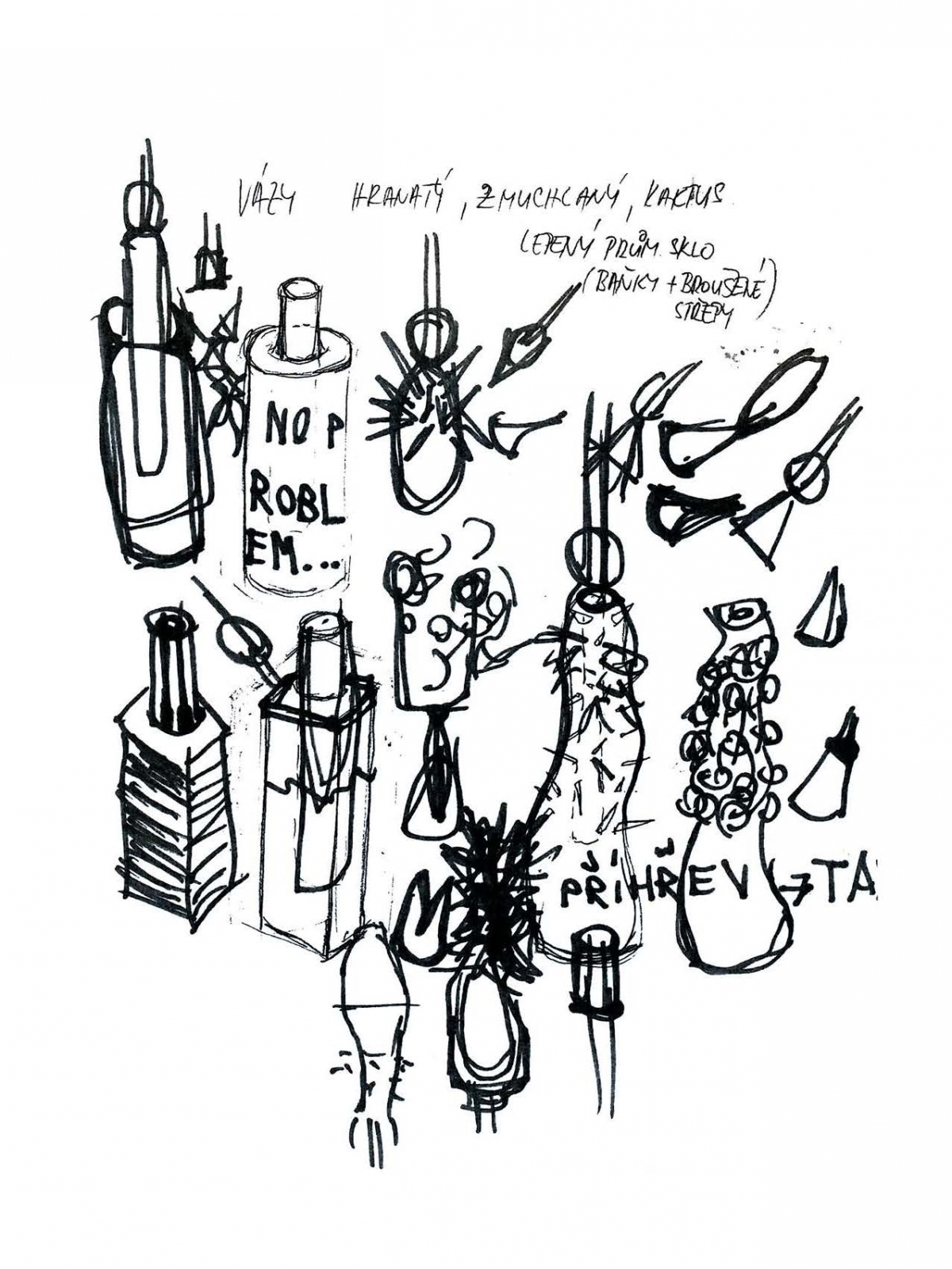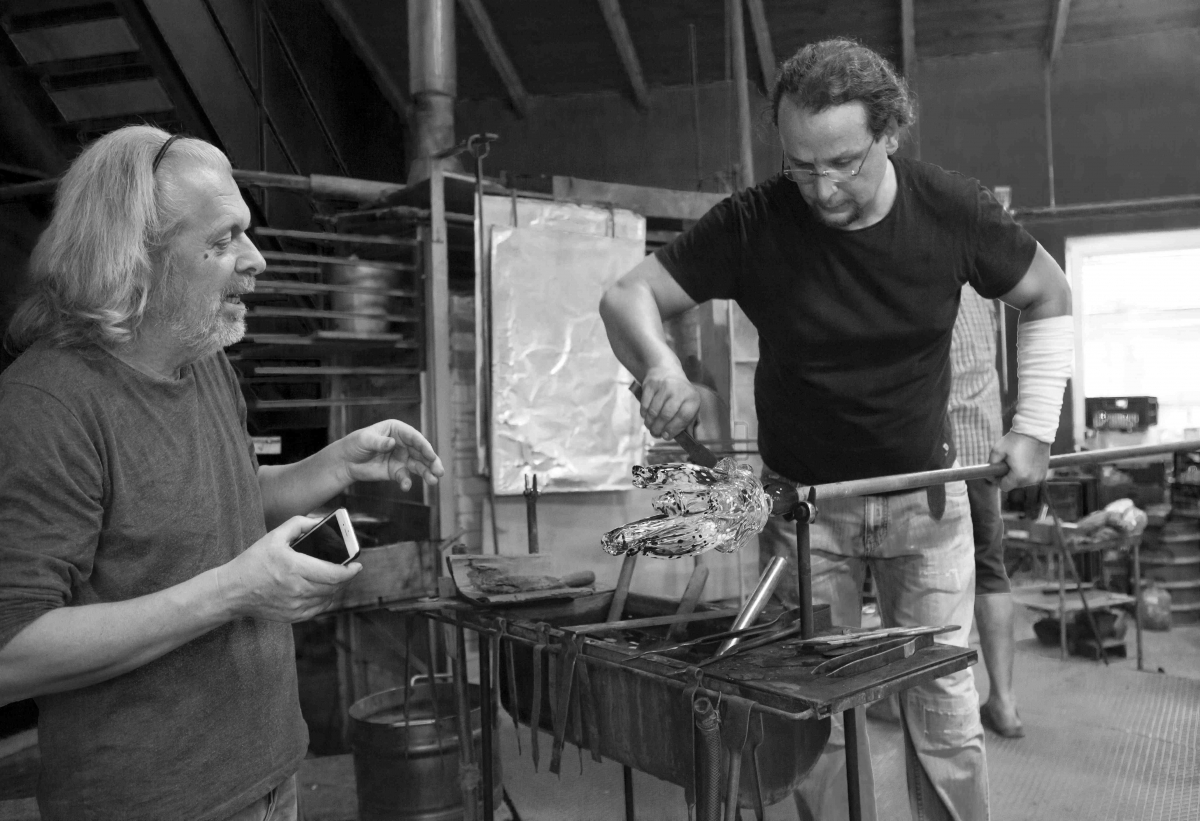 Jiří David and glassmaker Ivan Štěpán at work
Jiří David, who is one of the most well-known conceptual artists in the contemporary Czech art scene, set out to search to expand limits of his work in 2018.
When asked to create decorations for Nezvalova archa, a new hotel in Olomouc, Jiří David decided to overcome his long-lasting contempt of glass that he had viewed as catchy and pandering material, and stepped on the thin ice of creating in an unknown field that he had rejected until then. He spent several days in small glassworks in Bohdalov in the Vysočina mountain range, cooperating with master glass-makers who gave life to his shapes that seemed not to be possible to materialize, and was eventually so mesmerized by the strange world of glass that he returned several times to Bohdalov.
The vase is one of the oldest vessels that humans have ever known – its shape has been known from Mesopotamia, although vases had been used as a storage of valuable ingredients rather than for arranging flowers until the Renaissance. In line with this, David did not approach the subject of vase as an object whose purpose is to support withering beauty – rather than that, he took an untraditional approach to appeal to viewers themselves, looking for gracefulness and charm in imperfection, flaws caused by humans, unevenness of edges and surprising blends of colours.
Glass remained a dangerous material for David, and it was so not because of its fragility or sharpness of its shreds, but for its aesthetic vanity that David has never understood. This is why he attempted to blunt this negation by either absolutely unexpected shapes that often defy laws of nature, or by peculiar and untypical applications that had one thing in common – we know that they are object for us to serve, but their use is often risky.
Razorblades, cogwheels, barbed wire. This contrast of fragile and crude gives life to new values in David's hands. And these values not only can adorn glass, but also damage it, scratch it, break it or destroy irreparably. Simply said – what we tend to see as clear, transparent and compelling in the world, can be dangerous for us in many cases, too.
So watch out and look carefully!
Filip Suchomel