SKOL!!!
The "Jizerská 50" race as artistic inspiration
18. 1. – 29. 4. 2018
Místo konání pool hall
Temporary Exhibition
Curator Petr Volf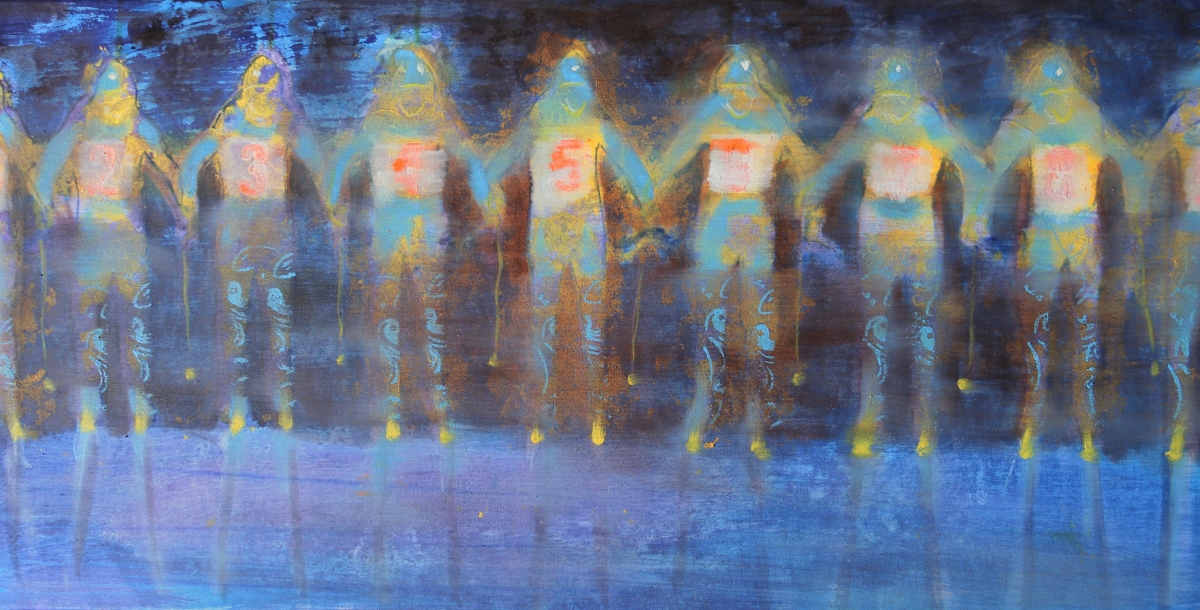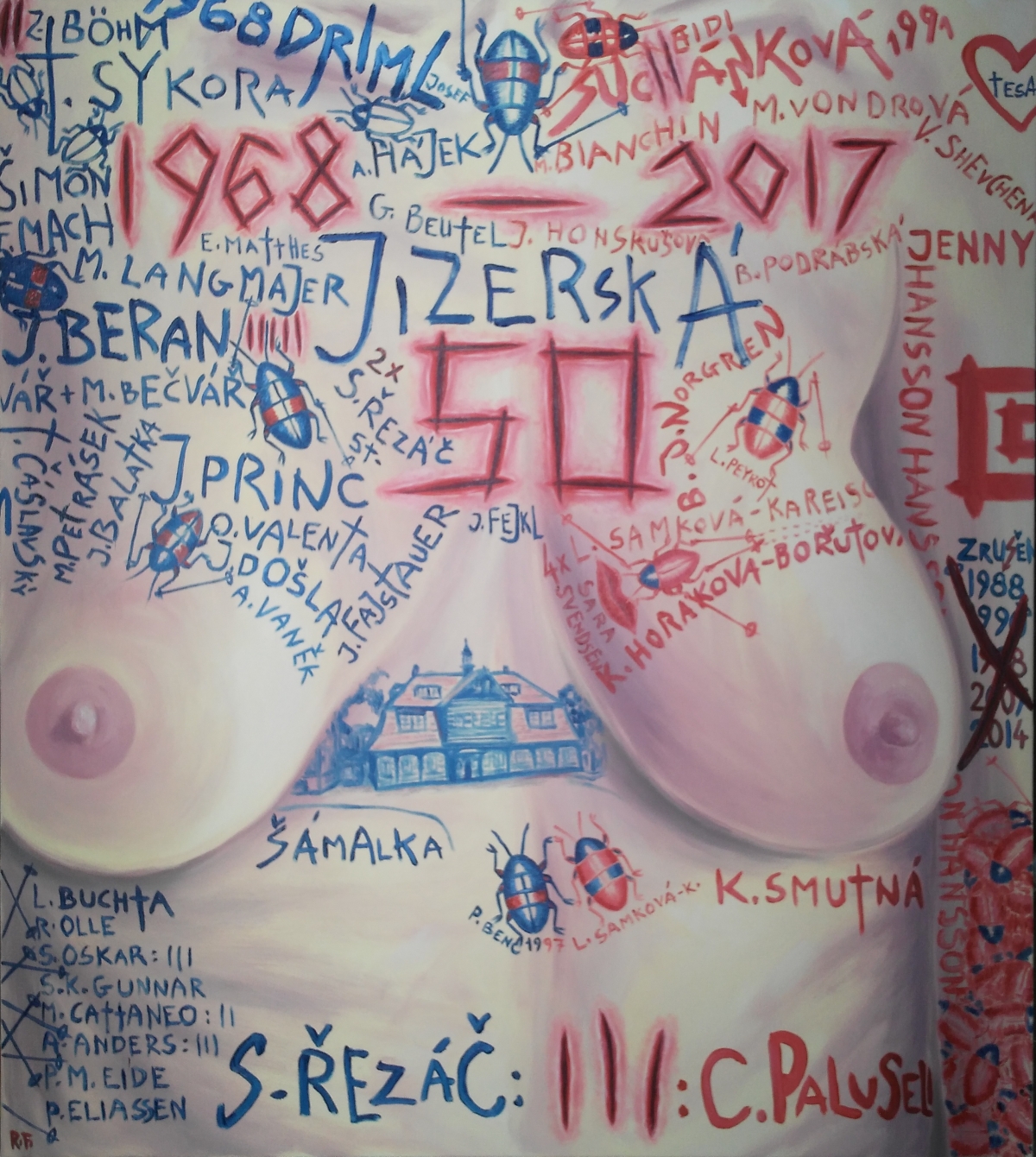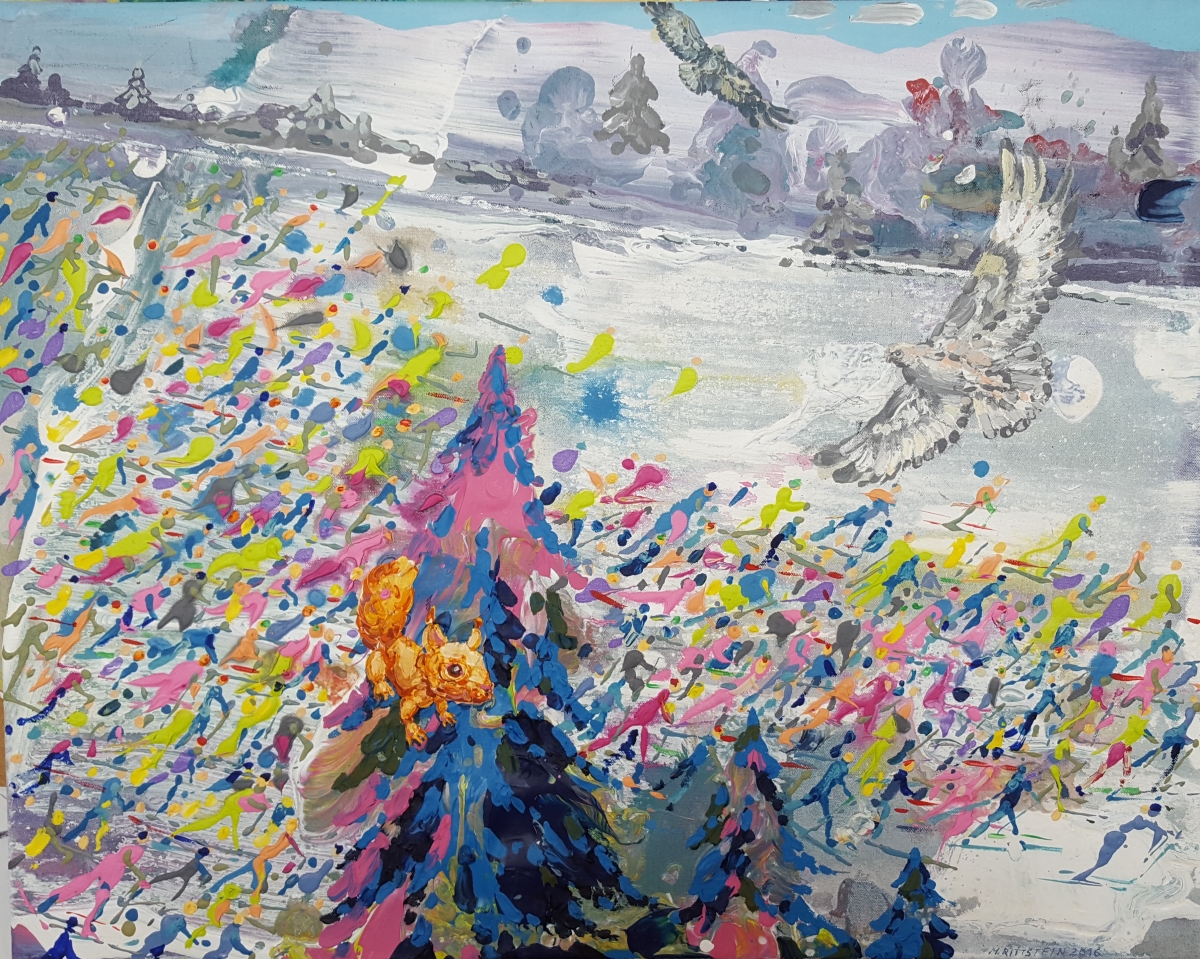 A unique exhibition project, Skol!!!, was created in 2016-2017, with the aim of presenting the legendary Jizerská 50 race through the work of leading Czech artists on the occasion of its fiftieth year. In his selection of artists, personality and quality were the decisive factors for the curator, Petr Volf. The participating artists are: Alena Anderlová, Michal Cihlář, Jakub Flejšar, Roman Franta, Ondřej Kohout, Ivan Komárek, Michael Rittstein, Jan Šafránek, Jakub Špaňhel, Radu Tesaro, David Vávra, Eva Vones and Petr Wagenknecht. Altogether, they have created over fifty various works, including paintings, prints, drawings and sculptures. This collection is exceptional not only in Czech art, but we are not likely to find its equivalent on the international level, either. Each artist brings a different concept. There is a diversity of styles (from Realism to Expressionism and Minimalism) and originality of execution. The exhibition confirms that great art has a rare ability to make visible things and phenomena that are otherwise hidden from us, and also that sports may be a great inspiration for artists.