Dorota Sadovská /SK/, Allanah Robins /IRL/
Spirituality
3. 9. 2021 – 2. 1. 2022
Místo konání -1 Gallery
Výstava
Curator Lenka Sýkorová
Dorota Sadovská, Sv. Zdislava, 2020, 90x90cm
Dorota Sadovská, Sv. Apolonia a Sv. Agáta, 2020, 2x90cm
Dorota Sadovská, Sv. Alžběta, 2020, 40x40cm
Dorota Sadovská, Sv. František, 2016, 190x190cm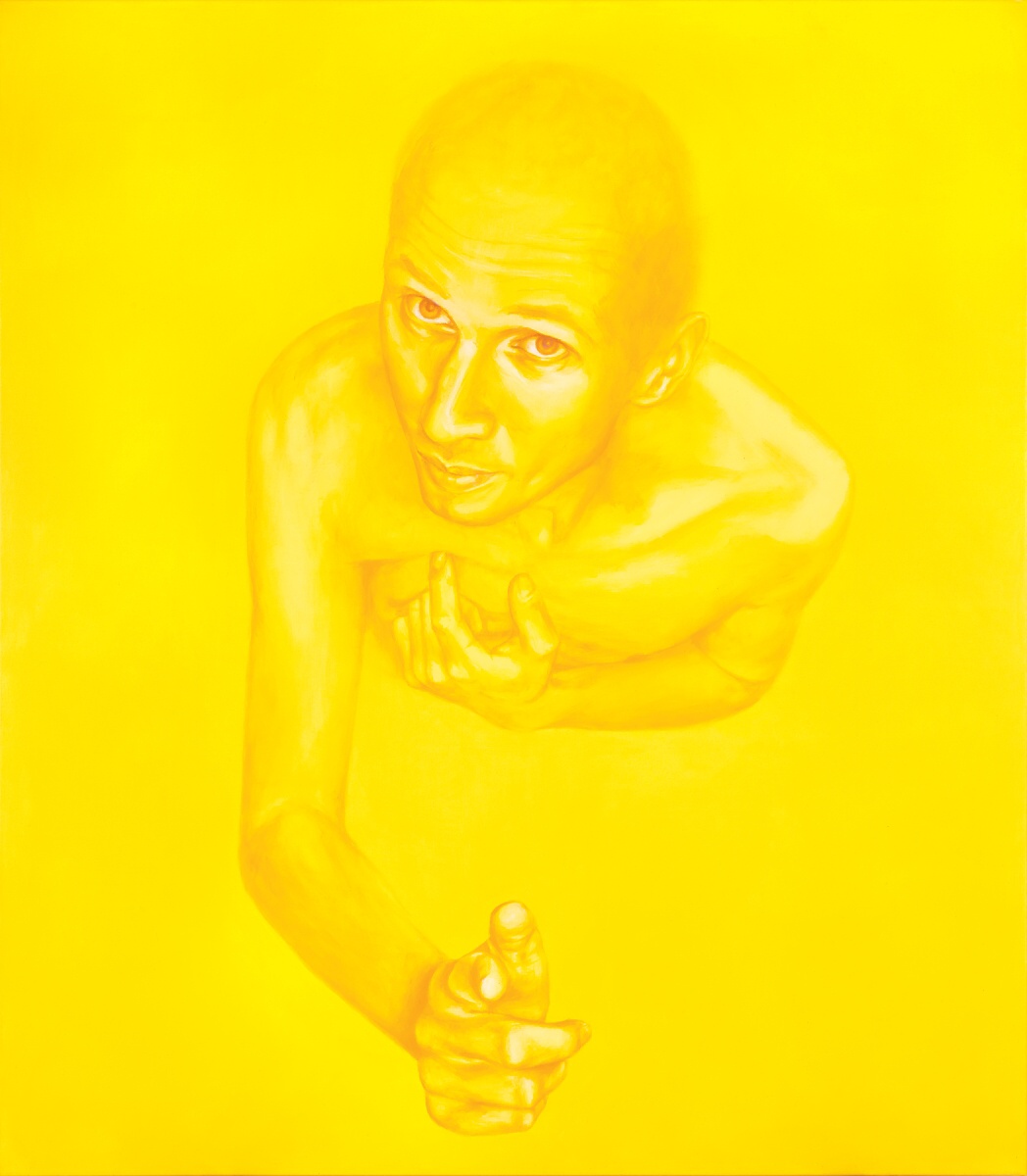 Dorota Sadovská, Sv. Jan Křtitel, 2014, 160x140cm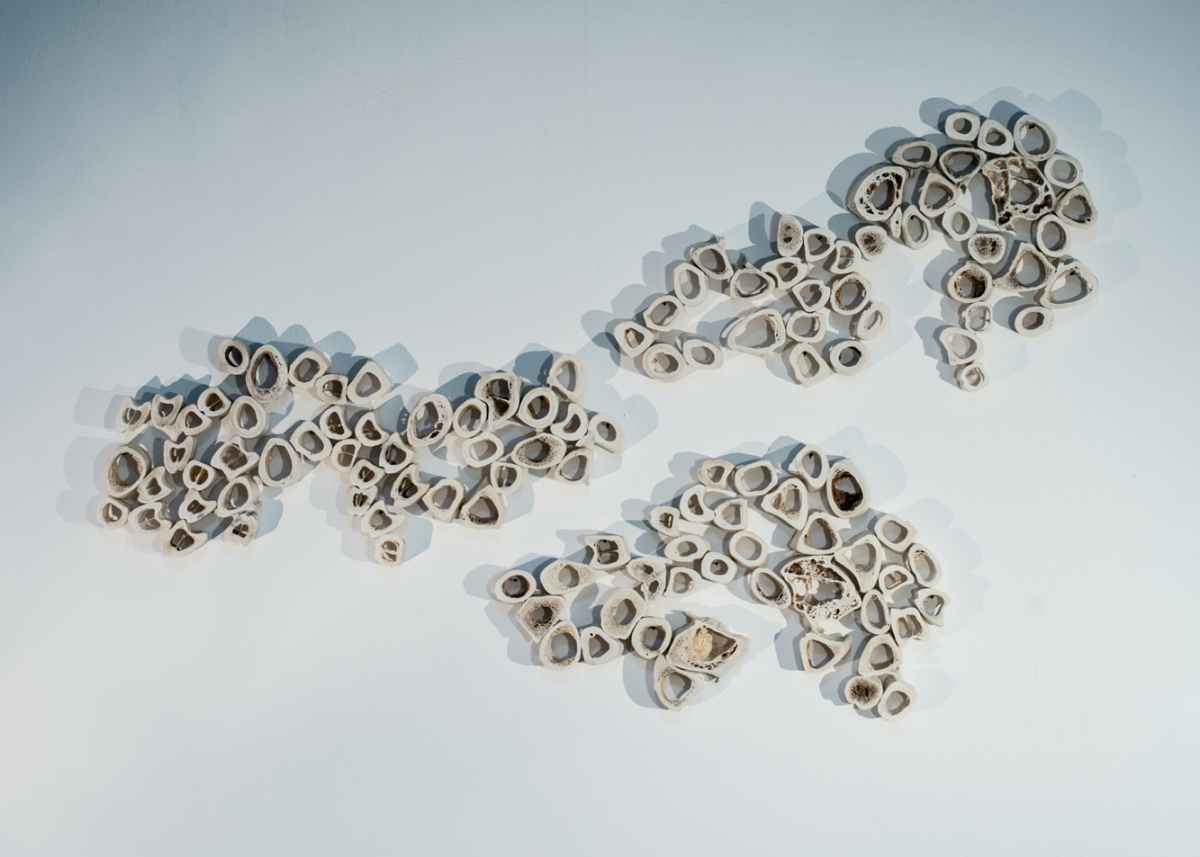 Alannah Robins, Can You Not Understand, Winston?, 2014, elk bone, object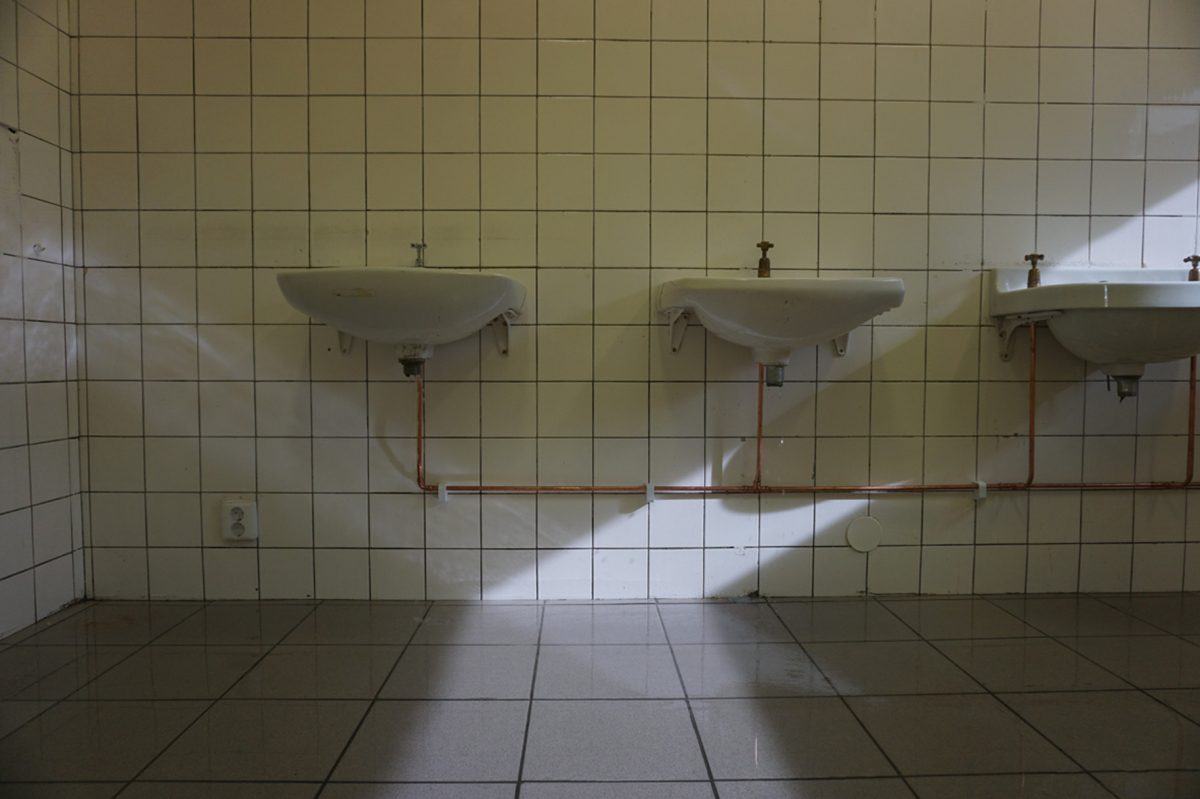 Alannah Robins, Bach in the Water, 2015, water and mixed media installation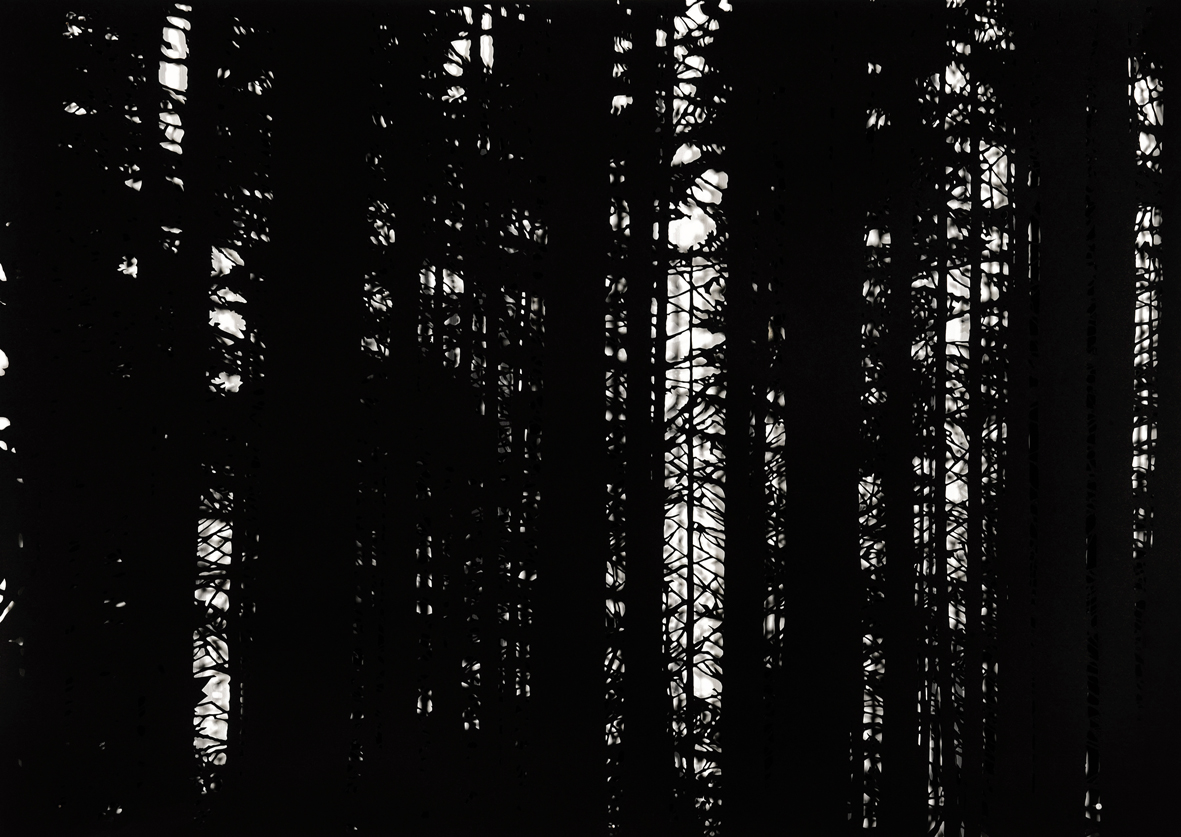 Alannah Robins: 1 (Nostalgia), 2018, paper cut, detail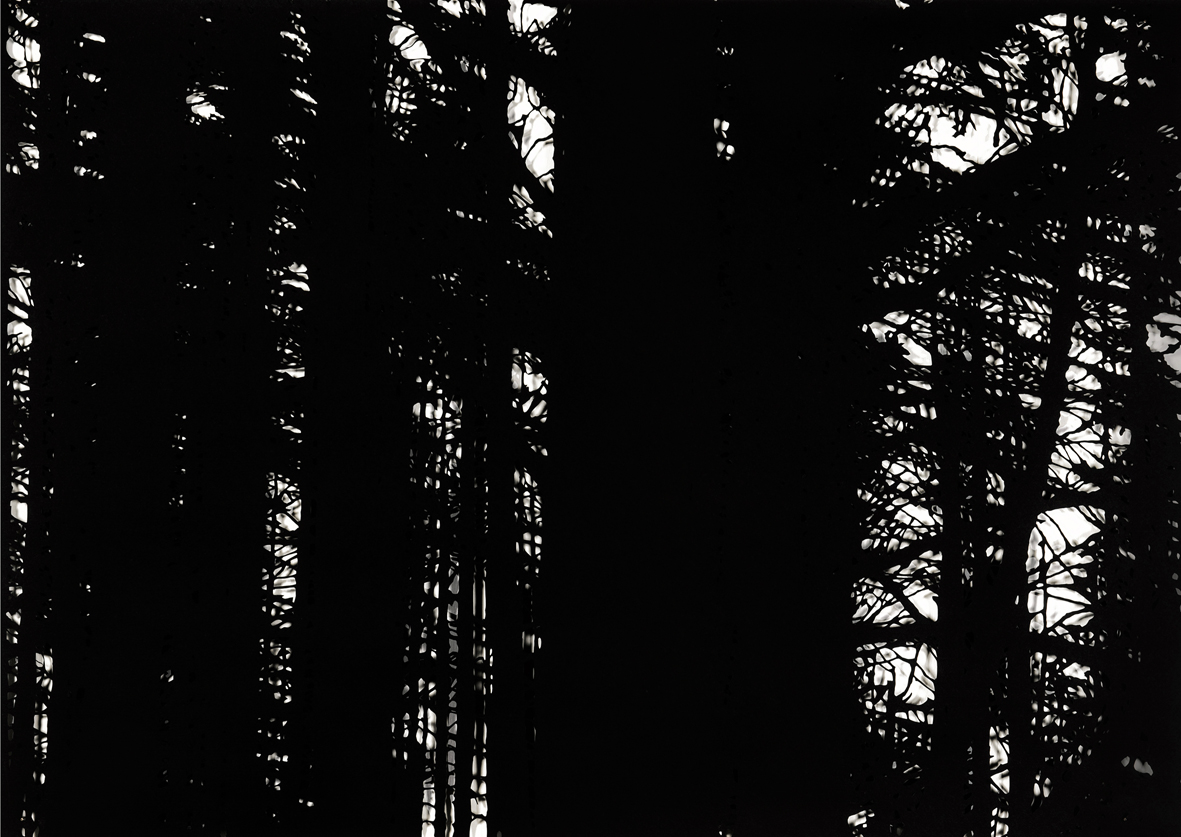 Alannah Robins: 1 (Nostalgia), 2018, paper cut, detail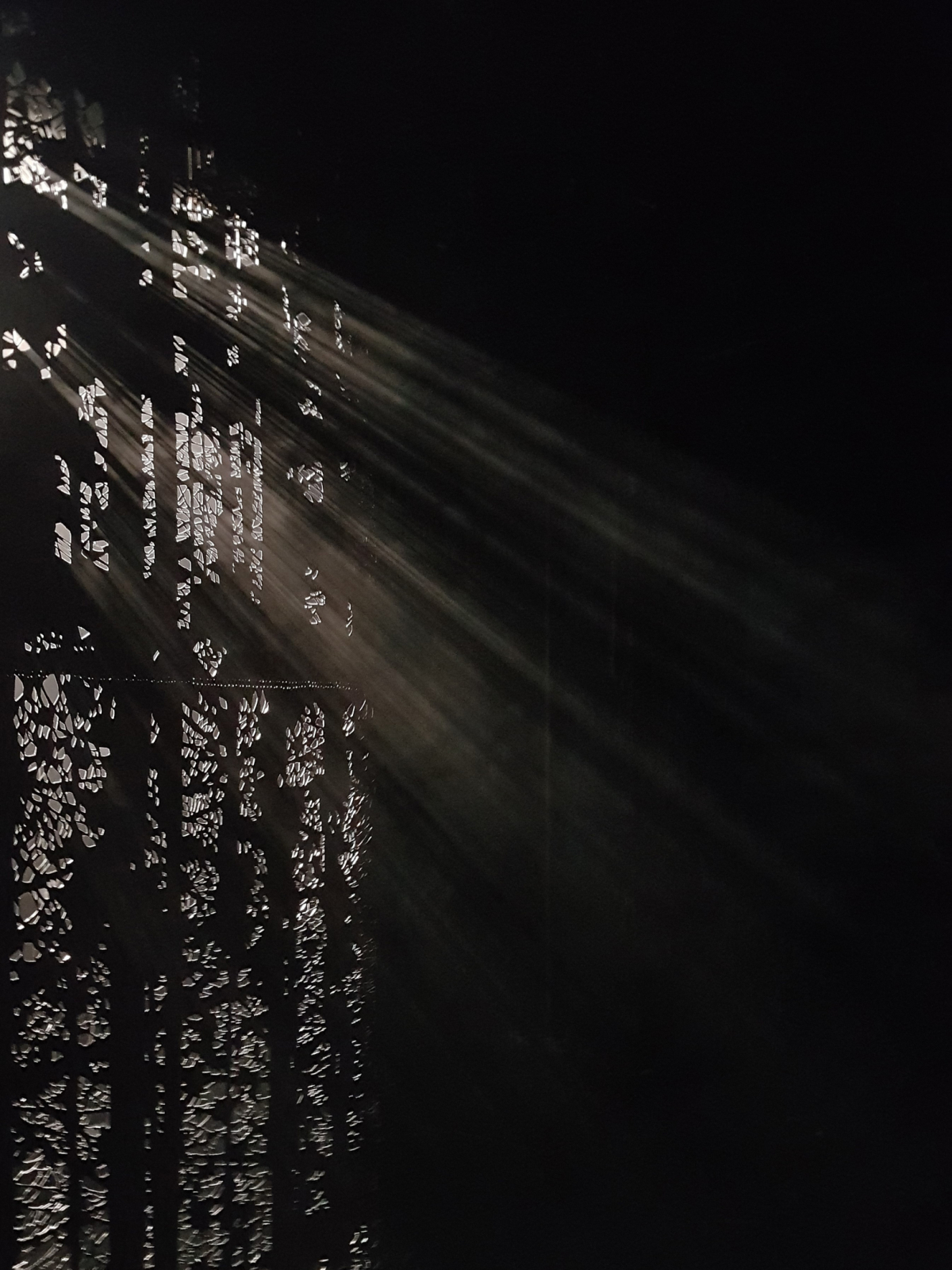 Alannah Robins, En Timme Natt (One Hour Night), 2018, paper cut installation
Dorota Sadovská has created artwork for the Regional Gallery Spa Liberec -1, which focuses on canvas installations and a dialogue with the Irish-Swedish artist Alannah Robins, all this in the form of cut canvas, using the cut paper technique and searching for a transcendental perception of the world.
Dorota Sadovská is an established Slovak artist who entered the world of art as a solitaire in the 1990s. Since then, she has been happy to break down the typical scheme of hanging canvases and to use them instead in a space to create canvas installations. He also works with photography, video and drawing. Her artwork can be characterized by two thematic areas: the thematization of corporeality and the interest in Christian iconography. Dorota Sadovská graduated from the Academy of Fine Arts in Bratislava.
Alannah Robins is an Irish intermedia artist who graduated from the National College of Art and Design in Dublin and works in Ireland and Sweden. Grounded in the world of mythology, she allows herself to be immersed in her surroundings and to work intuitively
The curatorial concept is focused on drawing with overlaps to the intermedia artworks of the two mid-career artists. The exhibition presents two artists in a dialogue through artworks created specifically for the given space. Again, there is an emphasis on the complicated space and the use of its specifics for the benefit of the exhibition.